We have facilitated the release of one hundred wrongly accused inmates in our first year of work" – Oluyemi Orija
5 min read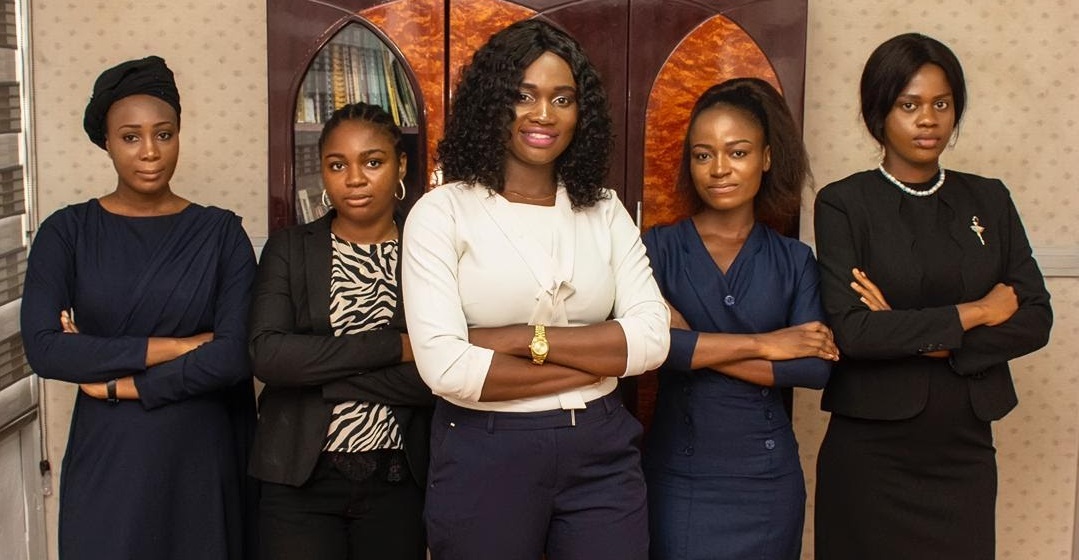 Oluyemi Orija is a legal practitioner, entrepreneur, human rights activist, a wife, and a mother. Ever since being called to the Nigerian Bar in 2013, she served in law firms in Lagos and Akwa Ibom before proceeding to set up her own practice called Headfort Chambers (in 2015).
Oluyemi has always been known for her unrelenting stand against injustice in any form. She carried out a number of social projects including the "Justice For All" project which led her to found the Headfort Foundation, a non-governmental organisation in 2019.
In its first year of formally being set up, the Headfort Foundation has been able to facilitate the release of one hundred unlawfully incarcerated victims.
Can you give us an insight into your background?
Growing up for me was not particularly interesting. I grew up in a rural area called Omuo Ekiti, in Ekiti State. It is a basic town where everyone knows themselves; no social amenities of any sort-no TV, no electricity, etc. but my father made sure that we went to the best schools that he could afford. The first time outside of my state was in 1999 when I went to Kwara State to start my secondary education in a boarding school. Only then did I see that life was way more than my town.
Did you always want a career in Law?
I wanted to be a science student. After my Junior WAEC, I filled in for the science class because back then, it was believed that the brilliant students were for the science class while the "olodos" (not very bright students) were for the art class.
After filling my form, I handed it over to my father who was a Principal. He looked at my form, requested my result again, and advised that I would be better as an art student. I was not happy with this but our school counsellor shared the same view as my father. That was how the journey to being a lawyer started.
I was a bright student – which is what has led to me being a brilliant lawyer (laughs). I have always wanted to be the best in anything I do so when I found myself in the art class, I challenged myself to offer the best course in the class. I took all the necessary exams and did well.
What inspired The HeadForth Foundation?
I set up the Headfort Foundation to tackle the issues which exist when innocent inmates in prison cannot afford legal representation, who continue to languish in jail. This is the reason there are 4000 inmates in a facility with a capacity for 800 people. Being a lawyer who has worked in different law firms in Lagos and Akwa Ibom State, I have witnessed several court cases where people are charged for breaking crates of eggs, etc.
They are returned to prison because they have no lawyer to defend them and they continue to languish in jail.
I couldn't take up any of such cases at the time due to the existing contract with my employer. In 2015, the opportunity came when I set up Headfort Chambers and we started this initiative as a CSR before formally registering it as an NGO.
What has success been for you and the HeadFort Foundation since inception?
Facilitating the release of one hundred wrongly accused inmates. We also have gotten quite some support from one of our beneficiaries (prefers to be left anonymous). For us, few things come close to helping those with no access to legal services when they need it the most.
Amidst your success stories and the impact of the foundation, what challenges have you encountered?
Litigation is naturally a stressful process and working as a lawyer in Lagos is an interesting and challenging mix.
One of our greatest challenges has been funding and another is perception.
Asides from the support we get on social media and the input of one of our beneficiaries, the Headfort Chambers (our for-profit legal outfit) is the main sponsor of the Headfort Foundation. A good chunk of the profit we make at the chambers is used in supporting our projects and cases at the Headfort Foundation.
There are times we run so low on funds that we want to file a process and cannot afford to do it thereby frustrating all efforts in defending the cases. We are looking to attract more sponsors or donors to help lift off the financial weight and broaden our impact.
My team has been amazing! These women have made a lot of personal sacrifices to accomplish the goals we record here at The Headfort Foundation. I cannot appreciate them enough for the work they do and continue to do in service to this cause.
As part of efforts to lighten the workload on them, we have made several calls for volunteers to come to be a part of our work. Most people who reach out are without a job and just want to get paid. We would gladly have engaged them if we had the means but when faced with a funding problem as a non-profit, our next best option is to attract people who have a passion for what we do and can contribute what they can in terms of manpower, time and resources to drive things towards success.
As we mark our first year anniversary, we are setting up a drive to attract as many volunteers and sponsors to work with us.
How have you navigated the challenges that come with your work?
Our greatest asset is perseverance. There are many times my team and I feel so low and exhausted but we find ways to keep on moving because we know when it comes to law and humanity, only those who act get anything done. It helps that I have an all-round supportive husband and an A-team.
Who were your childhood heroes and do you have any role models in your profession?
My father is my biggest influence in life My relationship with him prepared me for life as a lawyer. He is a chief and a justice of peace. Growing up, disputes were referred to him for settlements. His logical reasoning helped me understand what true justice means. Another huge influence in the legal profession, particularly in the area of the fight for human rights, is the Late. Gani Fawehinmi. He was motivated by impact and that is what drives me as a lawyer and as a person.
Ruth Itunu Awolu is a lawyer at the Headfort Foundation. When asked what kind of support she thinks the Headfort Foundation needs in order to accomplish more, her response:
Funding, volunteers and relevant partnerships. Money has always been a limitation to the number of people we can help per time. We have projects at hand but lack the necessary funding to actualize them. We also need a lot of volunteers and partnerships from organizations and companies that can help with the rehabilitation and empowerment of the inmates after they gain their freedom.