Application of federal character, quota system, retrogressive: Dr Muiz Banire
14 min read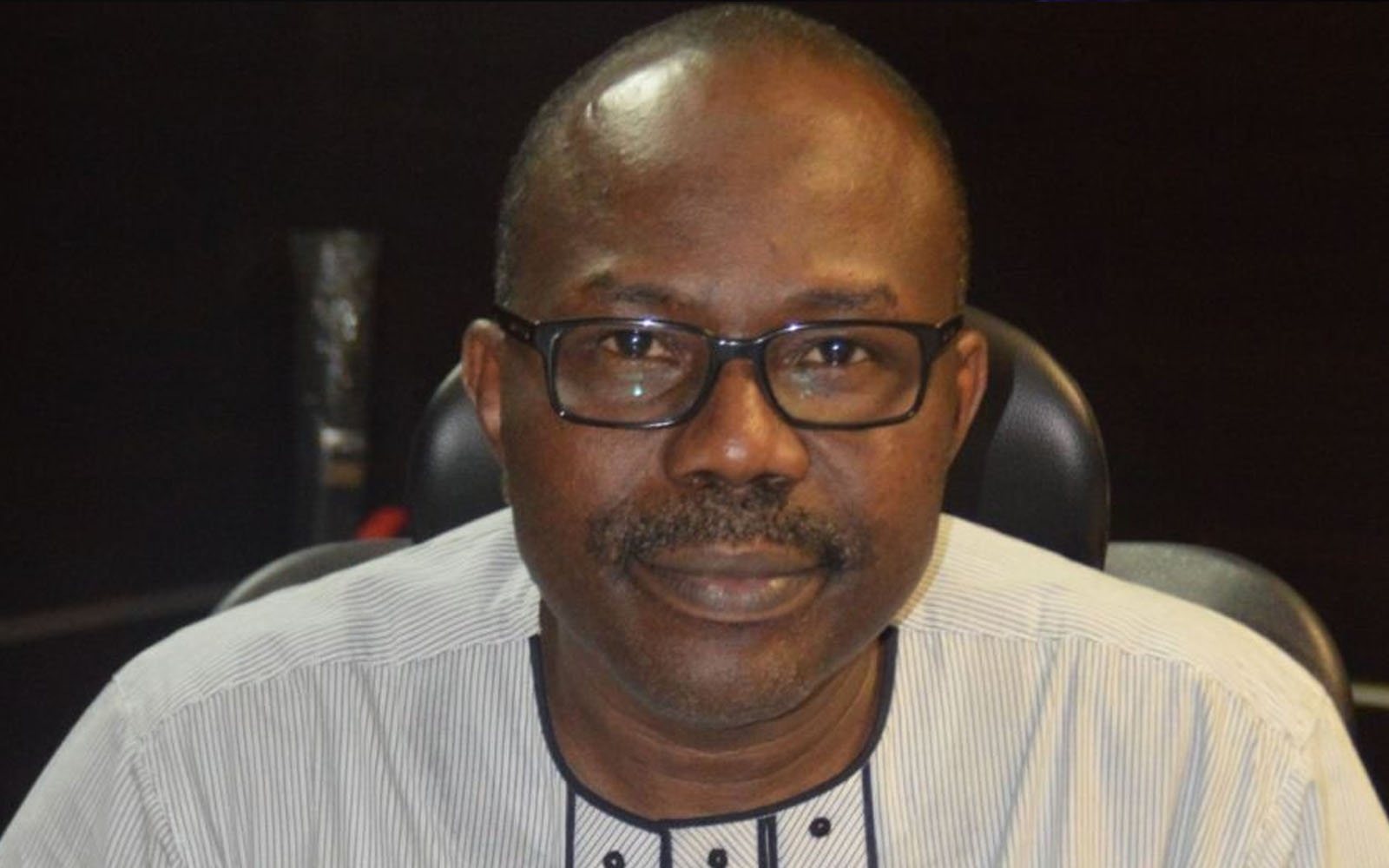 There are so many challenges for INEC. The first area I believe they have issue is the quality of officials they use. Few days to the election, they start doing fire brigade training for corps members, with the quality of education the corpers receive at their institutions, some of them cannot even write in words. So, that is the beginning of the challenge. Number two, there is also logistics challenge. In almost all elections, they never start at the appointed time. I don't know the reason. The areas they have failed most is the area of civic education. They have not succeeded in educating the electorate and not until we are able to establish to an average voter in Nigeria the nexus between his life and his vote, we are going nowhere. The man will continue to see his vote as a product that he can sell and earn money immediately.
Former national legal adviser of the All Progressives Congress (APC) and immediate past chairman of Assets Management Company of Nigeria (AMCON), Dr. Muiz Banire in this interview with JOSEPH ONYEKWERE and SUNDAY AIKULOLA spoke about the conflict between the APC national chairman and Edo State governor, the judiciary, banishment of the erstwhile Emir of Kano, quota system and federal character principles, among others.
Some Nigerians have come to recognize your pedigree in saying truth to power and being bold. What do you make of what is happening in Edo State between the chairman of the All Progressives Congress (APC) and the governor?
It is regrettable although I do not have the facts but the reality of the matter is that it is an unhealthy development. My view is that if you finish your tenure, just like it is done elsewhere, move on and stop interfering. When Theresa May resigned as U.K prime minister and Boris Johnson took over, she didn't look back. People don't look back in civilized countries. What are you looking for? In fact, the way I was brought up in the academic environment by my late mentor, Prof. Jelili Omotola was that once you leave a position, you don't have a cause there again. Leave your successor alone, let him conduct the affairs the best way he deem fit. If he consult you fine, if not, just pretend as if they don't exist. If that were to be the situation, this conflict would not have happened. When Adams Oshiomhole was the governor of Edo State and John Oyegun was the National Chairman, he (Oyegun) was reluctant to go to Edo because he did not want to have any linkage with the act of governance in that state. That was why through out Oshiomhole's tenure, you never had any conflict between the two of them and that is how it ought to be. Place yourself in a position of respect and regard so that whoever is the governor will be the one begging you to come. That is how to earn respect. A situation where they are now telling you that if you want to come to Edo, you have to let them know, that is the kind of absurdity that you go through if you fail to regard yourself.
How do you see a situation whereby a high court of the Federal Capital Territory (FCT) gave an injunction and another court, a Federal High Court deliver a contrary order on the same issue?
I will say that I have not read the ruling but let me pretend that what they have reported is not correct, because if it were to be correct, then we are in deep trouble. No matter how ridiculous the order of your colleague judge is, you must respect it. Anybody that feels aggrieved will go on appeal. You cannot sit down and give a contrary order. Let's hope that the issues are not the same, because if they are, it is possible to attract a reprimand by the National Judicial Council (NJC).

On the issue of dethronement and banishment of former Emir of Kano, Sanusi Lamido Sanusi, people are taking about its legality. Although the government cited some sections of the Emirate Law in justifying the decision, a certain provision in the law says there must be consultation with Council of Chiefs. How do you react to this?
It is not only barbaric, but completely unconstitutional to dethrone and banish him. Whoever must have thought about that must certainly be living in the past. You can even remove him from the position but you cannot say he should not move anywhere he liked all over Nigeria. Freedom of movement is a constitutionally guaranteed right.
So what happened during your tenure at the Assets Management Company of Nigeria (AMCON)? Did you retire, resign or was fired, because on the social media, people were protesting your exit?
The reality is that somebody sought for your assistance by saying you should help chair a particular Board. Assuming you are competent and diligent on the job, but the fellow turned around and said sorry, I'm not too sure I need your services again, why do you want to kill yourself? For me, the job was a burden. I was completely overwhelmed with activities because I do academic work, writings, legal practice and trainings. So, adding AMCON job to it was a burden. Besides, the angle of remuneration was also not impressive. You sit once a month and they give you N200, 000. Beyond that, you also discovered that you are fast losing the goodwill you have built overtime because people assumed that you could do a lot for them. Unfortunately, you are not only constrained by law, it will be immoral on my part to tamper with the process there. So, it was a good relief when I left. I'm not even ready to pursue the constitutionality or the illegality of my removal. It is a blessing in disguise because now I can move freely. The numbers of phone calls to me in respect of AMCON matters have reduced significantly.
There is a kind of perception that the present APC Federal Government is provincial in their appointments. What do you have to say concerning this?
I have no problem with provinciality! My problem is incompetence. Honestly, I don't care if all the people that will make Nigeria great come from Edo State, so far they are competent to midwife the process positively. I have no problem with that, but where I have problem is where you put a round peg in a square hole. I have said severally and people must take note of it that price of incompetence is higher than that of corruption and that is why I am completely against quota system or federal character. They are all retrogressive.
But are you not bothered that they are even inserted into the constitution?
I have been advocating against it. It is irresponsible and reckless. It does not in any manner promote patriotism. For example, you are from Abia State and I am from Lagos. We did Common Entrance examination together. You scored 300 out of 400 and I scored 150. But they now said because I am from Lagos, I must be admitted, while rejecting you—will you ever forgive the country that did that to you? We are promoting policies that are anti-patriotism and people are complaining that the country is not moving forward, how would it move forward? From that moment till you die, you will continue to remember that cheating; that you are a Nigerian but couldn't benefit what other Nigerians are benefitting because of your place of birth. It is arrant nonsense!
Nigerians are agitating for restructuring involving devolution of powers or having a conference to deliberate on how to enact new constitution, or perhaps adopting some of the reports of past conferences. But what we have now is that the National Assembly is proposing to amend the constitution. Some believe that constitution is very faulty and no amount of amendment will cure its defects, what's your view on this?
I share the same sentiment. It is a complete waste of time and resources because honestly speaking no amount of constitutional amendment will objectively address all the concerns of Nigerians. For me, like you have said, I enjoyed the report of the last constitutional conference, particularly on the judiciary. It was fantastic recommendations. If we adopt that one for the judiciary, you will see lots of progress. If you look at other areas, there is the possibility of the same positivity in those regards. I believe that beyond all the constitutional amendments, we must define who we are and where we want to go. You are talking about restructuring, but there is so much confusion even on the issue of restructuring. There are all manners of concepts around it. My view is that we must ask ourselves the question; whether we are still Nigerians. If we are Nigerians, do we want to continue as Nigerians and if we believe that we still want to be Nigerians, then we must work through it and all laws that negate that concept of 'Nigerianism' must be done away with. If we do not do away with them, we are just wasting our time. Even if we restructure from now till eternity, we are wasting our time.

Some analysts have argued that judges have now become electoral colleges. Do you share this view?
I don't share that view at all. If politicians have decided to play into their hands and they assert their role, there is nothing like Electoral College in that one. They are doing their job. Let politicians go and do the proper thing, if they don't want the judges or the courts to be the electoral colleges that determines who wins elections.

Quoting one of your favourite philosophers, John Stuart Mill, who said 'what it takes for nation to decay is for the good people to keep quiet', can you say this is what informed you to speak against godfatherism in recent times?
I speak out against every societal ill and not only godfatherism. If something happens to someone and you say it doesn't concern you, it happens to another person, again you are not bothered, one day, it will come to you whether you like it or not. But if you quickly speak up, you are indirectly protecting yourself, that is the reality of life.
So how can the ill of godfatherism be totally addressed in the country?
We have so many issues in this country. Fundamentally, I'm an advocate of independent candidature. I'm also an advocate of electronic voting. So, I believe with those combinations and the issue of ideology, not necessarily in terms of political ideologies but your convictions as a person, you will be able to sell yourself to the electorate and if you are able to do so, you can emerge anyhow in any form. It is as simple as that.
I read in one of your articles that the Independent National Electoral Commission (INEC) has failed Nigerians. Can you briefly shed more light on this?
Well, there are so many challenges for INEC. The first area I believe they have issue is the quality of officials they use. Few days to the election, they start doing fire brigade training for corps members, with the quality of education the corpers receive at their institutions, some of them cannot even write in words. So, that is the beginning of the challenge. Number two, there is also logistics challenge. In almost all elections, they never start at the appointed time. I don't know the reason. The areas they have failed most is the area of civic education. They have not succeeded in educating the electorate and not until we are able to establish to an average voter in Nigeria the nexus between his life and his vote, we are going nowhere. The man will continue to see his vote as a product that he can sell and earn money immediately.
They must be able to demonstrate to the voter clearly that he has to struggle to resist the temptation of selling his vote the same way he would struggle if someone wants to terminate your life. The voters have to be meant to understand that at the end of the day, it is their votes that will determine whether they will survive in terms of provision of facilities such as health, education, good roads, portable water and so on.
You must see your vote as your life and not merchandise and that is part of INEC's responsibility if you look at their law. But when elections are about three months or six months, they start doing adverts, how many even have electricity power to watch TV? It must be a continuous programme. Right now, nothing is happening. INEC officials possibly in conjunction with National Orientation Agency (NOA) officials must be in different communities, trying to explain to them the importance of their votes. It is when we are able to do this that the average person will not sell his votes.

We have come to realize that politicians themselves are part of the major problem because they try to circumvent the process by bringing thugs and snatching ballot boxes, even if INEC perfects its own end. This is the reason INEC is asking for the set up of a special court to try electoral offenders because till this day there are no consequences for electoral misbehaviors. So what do you think we can do?
In the first instance, I don't believe in special courts for electoral processes. How many special courts do you want to establish? It is just like the way we found ourselves right now. Kidnapping, corruption and terrorism cases are on fast track. At the end of the day, civil litigations are suffering and we want investment? We are just jokers. Beyond the issue of special courts, the reality is that in terms of electoral offences, it is not the business of INEC because it is the people that are apprehended that would be prosecuted. Is it INEC officials that will arrest? It is the security agencies duty and those ones need to be educated because they compromise and that is why the education that I am talking about is key and that is why I said I believe in electronic voting because it will eliminate thuggery and violence. At the Nigerian Bar Association (NBA), we vote from anywhere. Some voted from Canada, some from US. People will say there are challenges, but let's even start from somewhere. We can't get it right at once. Areas where we have coverage, let's start there. Other areas where there are issues, let them do manual voting.
You expressed fear over APC'S disintegration in future and as one of the founding fathers, what do you think can be done to forestall this?
They should talk to themselves. There is a major balkanization of the party into pieces—different factions all over the place. Except they sit down frankly and address the concerns of the people, particularly the issue of justice, they cannot have peace. A lot of people are pretending that all is normal. Probably some lack the courage to say the truth, while some are afraid and don't want to be banished, so they keep it to themselves and wreck more havoc. So, APC needs to sit down on a roundtable and iron out the issues. The uniting factor today is the president. If the president, who is certainly leaving by the end of his tenure, is no longer there, then there will be a problem. The leaders, as a matter of urgency need to tell the truth to themselves if they want the party to survive.
But the president himself have been criticized for also not being there in the real sense of it because recently there was a leaked memo between National Security Adviser and Chief of Staff to the president and up till today, nobody has heard a single word from the president. People complain he doesn't talk to Nigerians.
Maybe they have not asked him, you know people have different style of addressing issues. Maybe, his own style is to address issues internally and not externalising it. I believe if journalists make enquiries, they might be able to tell the situation of things. I may be wrong, but I believe that his style is not to externalise issues.

The party came to power on threefold of economy, fighting corruption and insecurity. Now the party is in the second leg of its tenure, what is your assessment so far?
I'm not an economist but I know that we are challenged. On issue of insecurity, that aspect has not been addressed in the best manner until of recent. The reality is that the number of security agencies concentrated at the centre cannot address the situation without community policing. Community policing is inevitable whether we like it or not. Undoubtedly, there is potential of possibility of abuse. The way progressive mind think is that when you are able to diagnose a problem, you are thinking of the solution. Let's put the internal checks to address abuse. Community policing will also inevitably give us native intelligence. On the issue of fighting corruption, I have a different view. I believe that we need to expand the scope. We seem to be concentrating on loot recovery. It does not solve the problem.
We have to go to the roots or the fundamentals. Corruption is an all encompassing thing that will need a lot of work. In fact, it is beyond the Economic and Financial Crimes Commission (EFCC). It must be treated the way I treated the issue of climate change when I was the Commissioner for the Environment in Lagos. I went as far as the primary and secondary schools trying to tell them the implication of climate change. It must be incorporated in one of the subjects. Like if you tell a child that if he steals, he goes to jail, it will be in their psyche. 70 percent of the work is at that level of education and enlightenment of the people themselves. You need to let them know the evil inherent in corruption. My own narrative is such that you must connect it to the person directly, so the fellow understands how corruption is affecting him.
You might think you have stolen all the money in Nigeria but the reality is that you have relatives, or the people that you think are safeguarding you may be the ones that will kill you. You have to let the people see how the things being spoken about will affect them. We need to go beyond loot recovery.
As former Commissioner for Transportation in Lagos, do you agree with the ban on motorcycles and tricycles in parts of the metropolis?
I absolutely agree with the ban. The okada and tricycle guys are more of a menace. They are not true picture of who we are. We must give ourselves some level of dignity. Most of them are largely untrained and causing crisis all over the place.
Some people believe that you criticized Asiwaju Bola Tinubu because he didn't nominate you as governorship candidate of the state. How do you react to this?
I have said it one million times that I have never been interested to become the governor of the state. Even for the post of commissioner, I never went for once to go and appeal for it. It is not in my character. I had the privilege of service and when I was called the fourth time, I said let the children take over. I'm getting old. Anything I must have had in terms of supposed conflict with Asiwaju was a matter of institutional reforms, particularly the issue of internal democracy and other issues, nothing personal.
Asiwaju is someone that I admire and respect. But like any other human being, he has his own imperfections. I have mine too. But the reality is that some people must always talk to you about your imperfections for you to possibly improve on it. I used to tell Asiwaju that I'm not a sycophant. My own is to tell him where he has gone wrong and that was the role I felt I owe him. People took the issue out of context. It is just an institutional disagreement. It is expected from somebody that calls himself a loyalist and not a sycophant.
So do you think your criticisms have brought any changes?
Yes, a lot. We made a lot of progress and I am happy that through those agitations, we have been able to refine some areas and we will continue to improve.