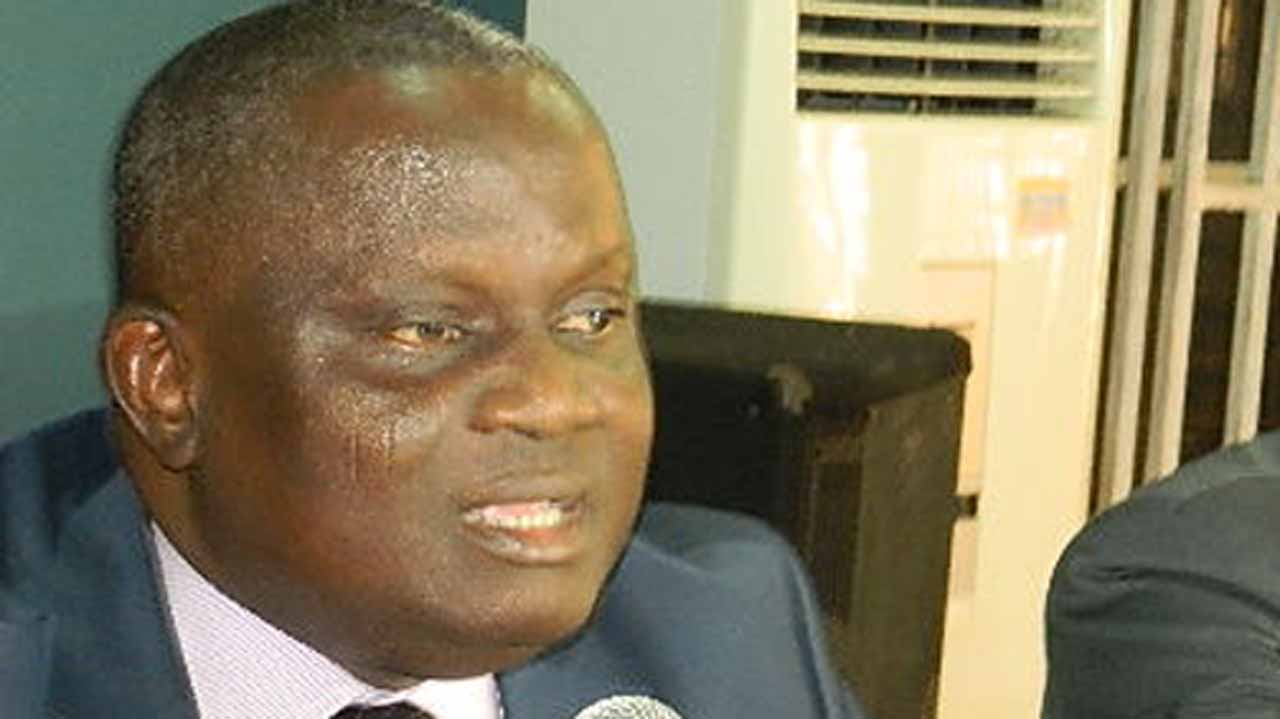 The chairman of the Ikeja branch of the Nigerian Bar Association, Prince Dele Oloke has called on young lawyers to be of good conduct and respect the elders of the association.
He made the call in his welcome address at the N100 million fund raising and patrons' investiture held at the Ikeja bar centre.
While the presidential candidate of the NBA, Deacon Dele Adesina (SAN), Layi Babatunde (SAN), Wemimo Ogunde (SAN), P.O Jimoh Lasisi (SAN), Roland Otaru (SAN), Kemi Pinheiro (SAN), Femi Falana (SAN) and Mrs Roli Craig were inducted as the patron and matron of the Excellent Bar.
Oloke said the inductees are elders who are worthy of emulation and mentors that can tutor young lawyers at any point in time.
He said that their induction came late as a result of the crises that beclouded the branch in the past, where the branch was known to have been a fighting branch. This, according to him gave the branch a bad name at NBA national level.
He added that a situation were young lawyers disrespect the elders contrary to the ethics of the professional has become a thing of past in the branch.
"When the Executive council first came in, there were skirmishes in the branch. The elders of the branch intervened, talked to some of our people then, some even walked out on them. I pray this never happen in this branch again, "he stated.
He noted further that the branch has bounced back to what it used to be known for. "In the life of Ikeja NBA, we have eight senior advocates of good character and worthy of emulation. It is not surprising that the branch has continued to increase. We have three of our members that became senior advocates last year again. Never again will Ikeja branch be identified with fighting.
"That was why we set up this committee. We want the SANs to be the patrons because we want them to mentor us. The seniors occupy preeminence in this profession," he said.
He therefore charged the young lawyers to be of good character.
Earlier, the committee secretary, Mr Akeem Aponmade said the completion of the Bar center is very paramount. "In many years to come, the building will be completed and we will mention the chairman of the branch, "he noted.
However, the branch also honoured 18 lawyers with awards amongst whom are 15 senior advocates.
The awardees are: Olatunde Adejuyigbe SAN, Adeniji Kazeem SAN, Emeka Ozoani SAN, .Muiz Banire SAN, Dr. Paul Ananaba SAN, Sylvester Elema SAN, Augustine Alegeh SAN, Samuel Agweh SAN, Chief Afolabi Fashanu SAN, Chief Adetokunbo Gassy Yusuff, Olukayode Enitan SAN, Mohammed Lawal Pedro SAN, Tokunbo Williams SAN, Kayode Fulani Esq, Olatunde Ayeni Esq, Alhaji Olalekan Yussuf SAN, Dada Awosika SAN and Olumide Fusika SAN.