Ukraine closes in on Kherson as Russia retreats
1 min read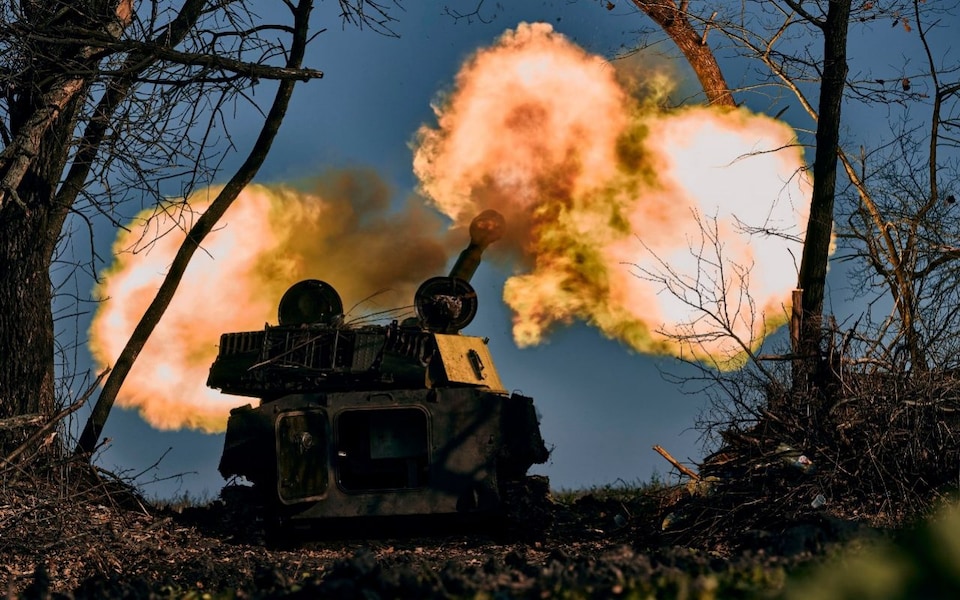 Ukraine has advanced seven kilometres in two different directions in the south and captured 12 settlements in the last 24 hours, Ukraine's army chief says.
Valeriy Zaluzhnyi said on Thursday that Ukrainian forces had advanced from Pervomaiske towards Kherson, and from Petropavlivka towards Novoraysk, roughly parallel with the Dnipro River.
He said the territorial gains totalled 264 square kilometres.
In video footage circulating on social media, Ukrainian troops claimed to have recaptured the town of Snihurivka, about 50 kilometres north of Kherson. If true, it would open a direct road to a Dnipro River crossing and Kherson's suburbs.
"Today on Nov. 10, Snihurivka was liberated by the forces of the 131st Separate Intelligence Battalion. Glory to Ukraine!" a soldier shouts in the footage, which could not be independently verified. As he speaks, civilians clap and cheer.
The Ukrainian Pravda news outlet said Pravdyne and Kalynivske in the Kherson region had also been recaptured.
It came as Russia said it had begun its troop withdrawal on Thursday morning.
But Ukraine remains cautious about the announcement, fearing it could be a trap.
"We can't yet confirm or deny the information of the so-called withdrawal of Russian occupation troops from Kherson. We continue to conduct the offensive operation in line with our plan," Zaluzhnyi said.