Nigerian judiciary promotes law professor fired for exam malpractice
3 min read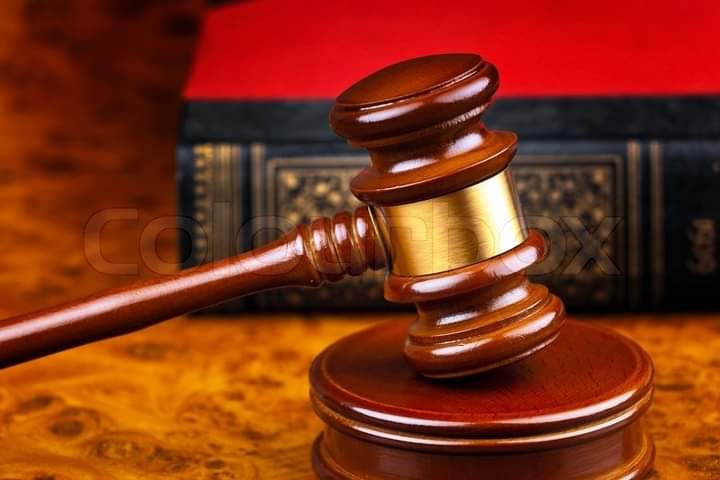 The Legal Practitioners' Privileges Committee (LPPC) has confirmed a new senior advocate who only a few years ago earned a pink slip and general infamy for smuggling unauthorised material into an examination facility.
Benedicta Lopez Daudu was taking an exam as part of her master's degree programme at the University of Jos when she was caught cheating by school administrators in 2016, officials said. She was promptly suspended for two semesters and shelved indefinitely as a staff member of the school's department of international law and jurisprudence, according to the school's account of what transpired.
Now she's among about 70 new lawyers confirmed as senior advocates of Nigeria on Thursday by the LPPC, a body under the Supreme Court. She made it under the academic category of the distinction, which lawyers widely seek as it is understood to confer extra privileges of some sort in the profession.
Others also listed as new senior lawyers include Abuja-based attorney Kayode Ajulo, Funmi Falana, wife of the prominent rights advocate Femi, and Folashade Alli, said to be the daughter of Afe Babalola, a captain in Nigerian legal establishment.
While most of the personalities on the list have no public controversy, Ms Daudu's elevation could further raise questions about the rigidity of the process that often leads to shortlisting legal practitioners for a position that has become increasingly controversial for the dichotomy and envy it fosters among lawyers.
Ms Daudu could not be reached for comments on Thursday night. A spokesman for the Supreme Court did not answer a call seeking comments about Ms Daudu's promotion, which comes at a fraught moment for a judiciary increasingly assailed by acute corruption and injustice.
Although Ms Daudu has since moved on from the University of Jos, apparently now a law professor at Taraba State University, her examination malpractice affair was sufficiently documented in public records for the LPPC not to miss it. She was also excused from President Muhammadu Buhari's anti-corruption panel, led by Itse Sagay, amid the cheating humiliation.
After her 2016 suspension from the University of Jos receded from public consciousness, some media outlets suddenly promoted a seemingly coordinated story in 2021 that said Ms Daudu had been cleared of any wrongdoing by the school, with all her privileges purportedly restored.
But the school's registrar, Monday Danjem, in a lengthy pushback, promptly dismissed the claim that Ms Daudu was restored as a staff member of the school and detailed how the matter had been managed by the school over the years.
"The University vehemently dissociates itself from statements from the said publications claiming that Dr (Mrs.) Daudu had been absolved of the allegations of Examination Misconduct earlier preferred against her by the University," the school said in a May 2021 statement.
Mr Danjem said Ms Daudu had sued the school for terminating her employment as a law lecturer after being caught cheating, which he said she did not deny. Ms Daudu argued before the industrial court that she should not have been fired from work after her suspension for the exam misconduct, an argument she lost when the court delivered its judgement on October 17, 2019, the school said.
Ms Daudu resigned her appointment effective November 28, 2019, the school said. But she filed a separate suit afterwards to contest the school's basis for continuing to subject her to disciplinary measures even after she had ceased being its staff member. She won that case, the school said. But she also filed a separate appeal against the October 2019 ruling that favoured the school.
Consequently, the school said dialogue was opened for an out-of-court resolution to the matter, which ended with the acceptance of her resignation, readmission as a student and payment of her salaries that had been outstanding in the course of her suspension.
In return, Ms Daudu agreed to discontinue all pending lawsuits against the school, the registrar said. But she was never reinstated as a staff member and the school did not apologise to her. Mr Danjem also said Ms Daudu was allowed to return to complete her master's because she had already served out the two-semester suspension that followed her exam malpractice.
Source: Peoples Gazette