We'll prosecute ex-president Bazoum for treason — Niger junta
1 min read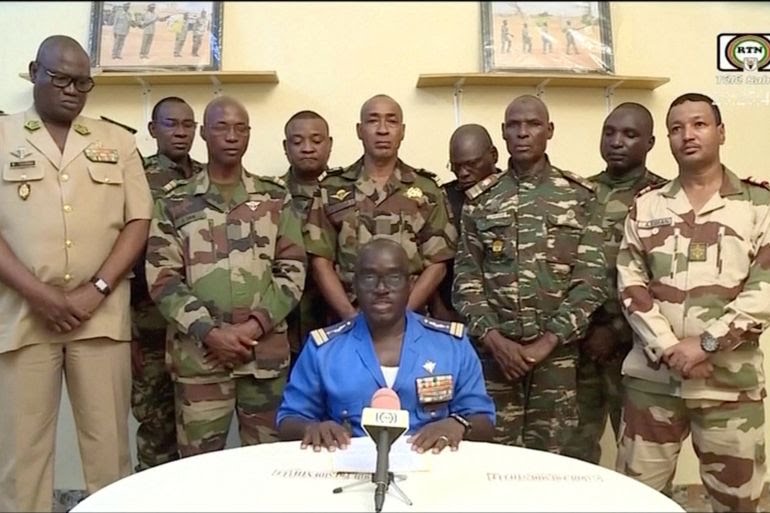 Junta government of Niger Republic has disclosed that it will prosecute ex-president Mohamed Bazoum for treason over his association with foreign heads of state and international organisations.
Spokesman of the coupists, Colonel Amadou Abdramane said in a statement read out on state TV on Sunday night that the military authorities had "gathered the necessary evidence to prosecute Bazoum for high treason and undermining the internal and external security of Niger."
The threat of prosecution is coming after the junta headed by General Abdourahmane Tchiani, in a dramatic u-turn yesterday, declared willingness to dialogue with the regional bloc—ECOWAS.
Though, the coupists since booting President Mohamed Bazoum out of office on July 26, had turned down several overtures to make peace.
Niger Republic, a former French colony has been riddled with political crisis after Bazoum was thrown out office in a coup d'etat by the presidential guard.
ECOWAS responded days later by imposing sanctions and issuing an ultimatum to the junta to stand down within a week or face military action.
That deadline came and went on August 6, without any change in the political situation. The regional bloc—ECOWAS leaders have said their preference is to find a diplomatic solution to the crisis and would send in troops as a last resort.
Source: News Band