Lamido berates Northerner govs for power shift to South, says they are greedy, jealous of Lawan
2 min read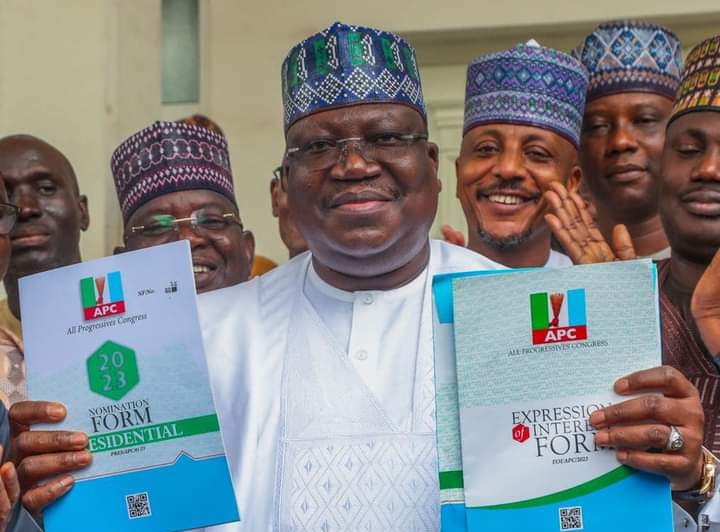 The Director General of Arewa Summit International, Dr. Bashir Lamido has lambasted the 10 Northern Governors who unanimously recommended a southern presidential candidate for the All Progressives Congress (APC)
Lamido said the governors that signed the communique are greedy governors who are jealous of the Senate President, Senator Ahmad Lawan
In a statement issued on Sunday, Lamido noted that the issues raised by the northern governors means nothing to the man on the street, adding that what Nigeria needs at the moment is beyond zonal sentiments
According to him, the statement credited to the governors is what led to the false news circulating in the media that President Muhammad Buhari has endorsed a certain Southern President.
"The Governors could have waited on the president to finally make decision on his successor before going to the media to embarrass themselves. They are worried that a parliamentarian who has never been a governor will preside over them as the next president of Nigeria. Senator Ahmad Lawan has all the needed qualifications to govern Nigeria and he will make a great president.
"The 10 Northern governors are not the decision makers in the North. They have made their intentions known and the President have also taken note of their intentions. The President must have also taken note of the governors who did not take part in it. The president must have been disappointed on realizing that the governors were never loyal to his government"
Unless the APC are tired of staying in government otherwise they will lose the 2023 general elections if a Southerner flies the party ticket. All the ten governors want to be Vice President and the end result will be disaster. The easiest way to make the opposition come back to power is given a southerner the APC ticket. Once that happens, even the APC governors will decamp to the Peoples Democratic Party (PDP).
"President Buhari should not be deceived by the recommendation of a few people who have allowed their bloated ego to be their controlling force", he said.
Meanwhile President Muhammadu Buhari on Saturday night, met with all the aspirants for President on the platform of All Progressives Congress (APC), at State House, Abuja. He urged them to hold consultations, and come up with a formidable candidate before the party holds its primary election between June 6-8, 2022.
The President said the meeting was a continuation of the on-going consultative process aimed at ensuring a smooth and strategic emergence of a standard bearer, who will lead the APC to a resounding victory in the upcoming presidential polls.