APC: Group opposes Northern govs power shift to South, backs Lawan
2 min read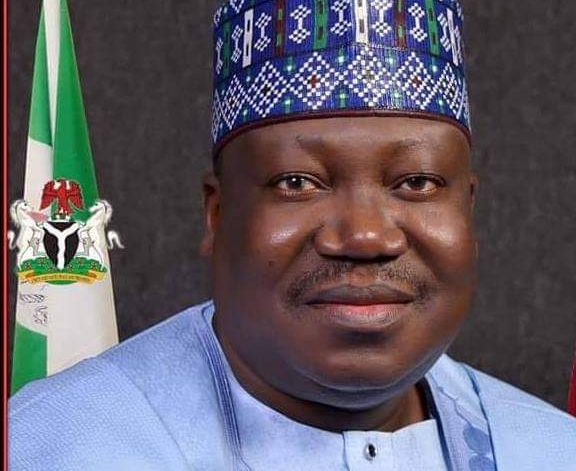 ..Instructs member delegates to vote Lawan
…Says he is the most capable to lead Nigeria
…Most acceptable to defeat Atiku, Obi others
The move by Northern Governors under the ruling party, the All Progressive Congress (APC) to chose the Presidential candidate of APC from the Southern part of Nigeria has met a stiff opposition as group known as Grassroots Politicians Association of Nigeria (G-PAN) which had hitherto rooted for ex governor of Abia State, Senator Orji Uzor Kalu for President has thrown its weight behind the Senate President Senator Ahmed Lawan for the APC Presidential ticket.
It will be recalled that G-PAN had endorsed Senator Kalu for Igbo President before Kalu withdrew from the Presidential race. The Group in a press conference addressed at Abuja Sunday morning described Lawan as the best choice to succeed President Muhammadu Buhari and quickly instructed its members nationwide who are delegates to the APC Presidential primary to vote for the Senate President, insisting that he is the most capable to lead Nigeria at this point in time
National Chairman of the group Alhaji Muritala Mohammed alias 10-10 while speaking on the reason behind the choice of Lawan also noted that the Senate President is the most popular and acceptable to defeat the candidate of the People's Democratic Party (PDP) and former Vice President Alhaji Atiku Abubakar and the candidate of the Labor Party and former Governor of Anambra State Mr Obi to retain Aso Rock seat of power for APC.
According to the G-PAN boss, "The Senate President is a man of goodwill, a bridge builder and an embodiment of outstanding experience and capacity that cuts over 20years of active participation in Nigeria political process at the all levels upon which he has connect with Nigerians at all levels round the country without dent of any kind to his name"
He maintained that "by record, the Senate President is corrupt free and the most prepared by experience, most equipped by goodwill and most acceptable by all characteristics of leadership to lead Nigeria at this point in time. And like I said earlier, he is in a pole position ahead of other Presidential aspirant in APC to defeat Atiku, Obi others at the polls to retain Power for APC"