Killers of Senator Adeola's aide paraded by police
5 min read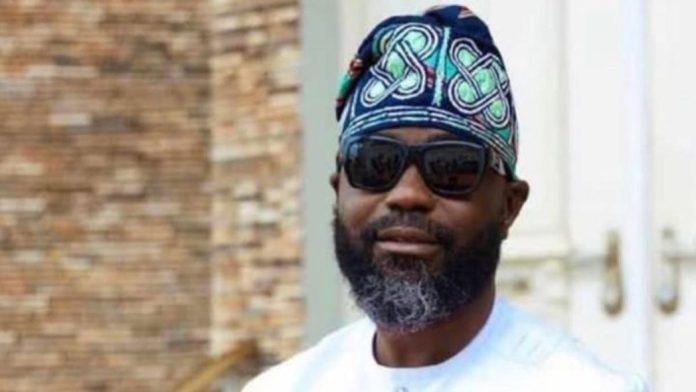 Police authorities in Lagos State, have blamed the judiciary for contributing to an upsurge in crimes in Lagos.
The Lagos Commissioner of Police, CP Idowu Owohunwa passed the blame while parading the alleged killers of the Personal Assistant to Senator Solomon Olamilekan Adeola, alias Iyayi.
Owohunwa said the three suspects were jailbirds who found their way back into society and became even more vicious.
He explained that the suspects were clad in military camouflage when they flagged down the deceased's vehicle, pretending to be law enforcement officers. They then demanded for the vehicle papers, pushed him into his vehicle, and shot him.
Owohunwa said, "This deals with a case of robbery and murder of Senator Solomon Olamilekan Adeola alias Iyayi.
"You will recall that on August 5, 2023, we woke up to the sad news of an unfortunate robbery incident along Ojodu Berger, which claimed the life of Sanni Adeniyi. This media engagement is to confirm to you that through painstaking intelligence and investigative activities, we have succeeded in arresting the syndicate involved in the robbery and murder.
"In the cause of the operation, three suspects directly involved in the robbery and murder were arrested, three firearms including the killer's weapons were recovered."
Also recovered were six live cartridges, six expended ammunition, six live ammunition, and military gear.
The arrested suspects include Fred Azeez, 43-year-old Lagosian, Odudu Michael, 33 years old from Delta State, and Adedigba Segun, 26 years old from Ibadan.
Items recovered from them are one brand new Browny pistol with three rounds of ammunition, one Berretta pistol with three rounds of live ammunition, one locally made cut-to-size pistol with six live cartridges, six expended cartridges, military gear comprising of military vest, military jungle hat, military pistol hosted and military jungle boot which they used in the perfection of the crime that night.
He continued, "Also recovered in the (course) of investigation is one red Honda CVR with Registration number EKY 276JD which is also one of the vehicles they robbed that night in their criminal escapades.
"Investigation reveals that this gang, which is being armed and financed by one Nigeria-born Alhaji (names withheld) based in Benin Republic, specializes in robbing motorists of their unregistered vehicles; they target basically brand new cars or tokunbo cars. They have confessed that they have successfully carried out five operations and their modus is stationing not too far from Berger bus stop to spot unregistered oncoming vehicles on that road.
"The spotter will then call their gang members who are usually dressed in military fatigue stationed ahead of the Berger bus stop to inform them of the approaching targeted vehicle.
"The gang members will naturally flag down the vehicle and believing that the gang members were law enforcement officers, the motorist will naturally drive to a halt.
"What they will do would be ask for the vehicle papers to give an illusion that they have a military background and that they were there for official duties. However, the main reason for demanding and collecting the vehicle papers is to clear themselves from the police and Customs after snatching the vehicle.
"In this particular case involving late Sanni, one of them took him aside and demanded the vehicle papers which prompted him to put a call to his wife, that he had been stopped by some soldiers who demanded his papers which he presented asking them what again they wanted.
"At that point, they pushed him inside the vehicle and fired him twice.
"They picked him up while he tried to escape, put him in the boot of his car, and drove off.
"The victim was groaning and shouting for help and they saw that as a disturbance."
The suspects then decided to silence him.
The CP said, "Segun who was with him, because at this time Fred had taken over the steering, stabbed Sanni in the chest for making so much noise and the victim died there and then.
"They drove off and dumped his body by the road side. They drove to an area in Abeokuta where they washed the blood in the vehicle and proceeded through Isheyi to Shikanda in Kwara State where they put a call to the Alhaji who then sent somebody to pick up the vehicle and drive it to Benin Republic."
The Police boss added, "Based on our interactions with the suspects, this Alhaji has several similar cells across the country which aims to target unregistered vehicles, rob them, and move them to the Alhaji in Benin Republic.
"There are still some loose investigative ends we need to knot; that is in relation to identifying the wider network of this syndicate. However, at this point, the three suspects arrested are all jail birds who have served jail terms at various times over the last 10 years in and out.
"Fred was between 2010 and 2015. He was arrested and sent to prison for drug-related offences, spent some time in jail, and was released afterward and became more hardened. In 2021, he was also arrested and sent to Correctional custody in Maximum Center and Agodi prison in Ibadan.
"Lucky, who presented himself as a military man, had at one time or the other been sent to prison at the Kirikiri medium custody; unfortunately while his trial was on, an NGO came to his rescue and brought him out. He too was recycled into the society and became more vicious.
"Segun, he was arrested for stealing and jailed in Agodi prison and released afterward. In 2018 again, he was arrested for burglary and jailed, again he found himself out of prison. In 2021 and 2022, he was again arrested and jailed for armed robbery and only God knows how he came out now.
"The significant thing here is that these three suspects got united in the prisons and they resolved to form this gang. There are yet some members of this gang in the prison coordinating the activities of this syndicate with said Alhaji."
The Alhaji is said to fund these convicts, arm them, and then release them into society.
"This is exactly what happened in this instance," the CP said. "Unfortunately, our custodial centers still remain breeding grounds for more hardened criminals instead of being correctional.
"We are still exploring the depth of this, the good thing is the Inspector-General of Police IGP Kayode Egbetokun and the Executive Governor of Lagos State are aware of this.
"Also worrisome is that our judicial system are unwittingly contributing to some of these challenges. As I specifically mentioned, these suspects had on multiple occasions processed through the judiciary system and they always come out.
"So my appeal here is that, much as we are interested in advancing the cause of justice, it is expedient that we appeal that the process should find a balance between criminal justice delivery and overriding internal security architecture in Lagos State and the country at large. That will help us as law enforcement agencies in tackling this menace of recycled criminals in our midst in Lagos State in particular."