INEC didn't transmit results from polling units – Witnesses
1 min read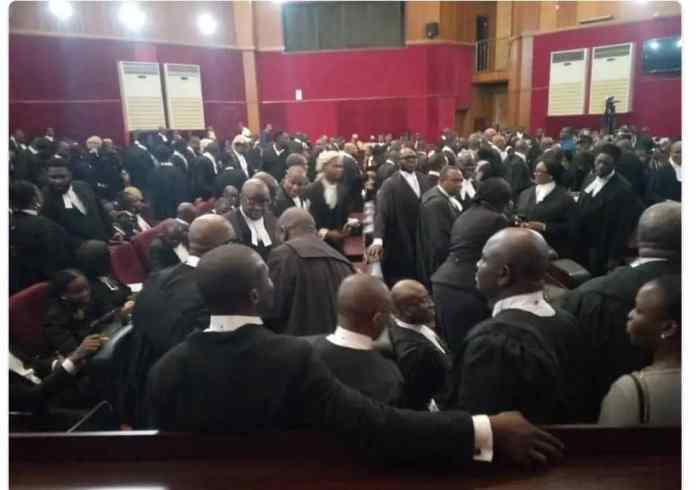 Witnesses of the Peoples Democratic Party (PDP) presidential candidate, Atiku Abubakar, have told the Presidential Election Petitions Court that the electoral umpire did not transmit the results of the February 25 presidential election directly from the polling units.
The PDP Friday brought three witnesses as part of the prosecution of its petition challenging the result of the presidential election.
The witnesses are state collation agents like Mohammed Sani Idris Kutigi (Niger), Nicholas Msheliza (Borno) and Silas Joseph Onu (Ebonyi).
Testifying under cross-examination by the counsel to the Independent National Electoral Commission (INEC), Kemi Pinheiro, a Senior Advocate of Nigeria (SAN), Msheliza said that because of the failure to upload results of the 5,071 polling units in the state, rigging took place at collation centres. He added that the results there were different from those presented to him by party agents at various levels.
"Results were not transmitted directly as required by the Electoral Act," he said.
Also testifying, Kutigi said results from 4,948 polling units of the state were not uploaded to the INEC Result Viewing (IREV) portal.
Similarly, Onu said some of the PDP agents of the 2,964 polling units in Ebonyi State were detained by the police while many reported to him through the group WhatsApp chat about the "infractions that occurred," which he verified.