I know how to deal with those who endorsed Tinubu — Adebanjo
2 min read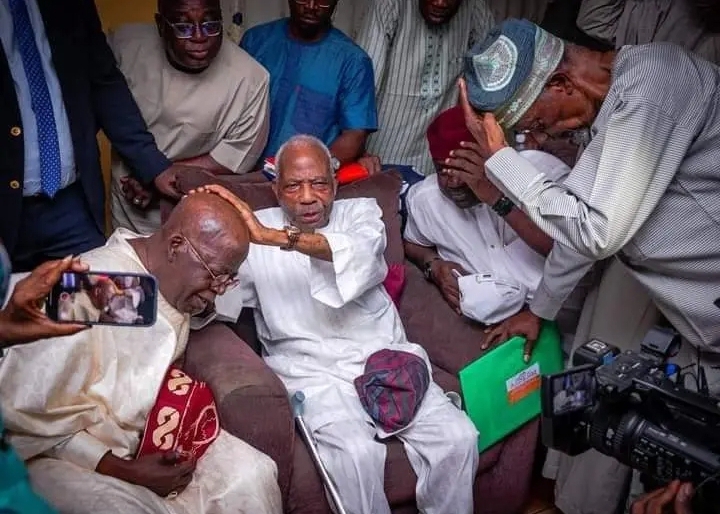 Pa Adebanjo, the leader of Yoruba sociocultural group, Afenifere, has maintained that the meeting of his predecessor, Pa Reuben Fasoranti, with the Presidential candidate of the All Progressives Congress (APC), Bola Tinubu, is not an endorsement.
He also reiterated that those present at the meeting were ex-Afenifere members who are now chieftains of the ruling party.
Adebanjo in an interview on Channels TV Politics Today said he could handle those who attended the meeting.
He also said as the acting leader of the Yoruba Sociopolitical group, he doesn't have to consult Pa Fasoranti before endorsing the candidate of the Labour Party. Mr. Peter Obi.
Asked if he consulted Fasoranti, he said, "I don't have to consult him. He has handed over the group to me over a year ago. He said he is tired, he is old. That's the content of the letter he gave me and we have been carrying on.
"When he phoned me, I told him well these people want to cause division, get out from it. Those who are there, ask them when last did they attend Afenifere meeting. Look at those who were there, they were the Yorubas in APC. I don't want to go into that diversion. From what he told me and what I understand, it cannot be an endorsement because I told him, "receive him as a citizen."
He said he had the dossier of those who attended the meeting and called themselves Afenifere leaders.
Adebanjo said, "Those who have left Afenifere, who are jealous of the solidarity there now and who want to cause distraction are the ones bringing him in and I warned Pa Fasoranti, 'don't allow yourself to be put into all this mess.' I can deal with all of them who were there, they were not there when we were doing all this thing but I don't want any diversion at this time. Afenifere is for Obi hook, line and sinker."