Abia North: Orji Kalu scored high marks in infrastructure — Campaign organization
2 min read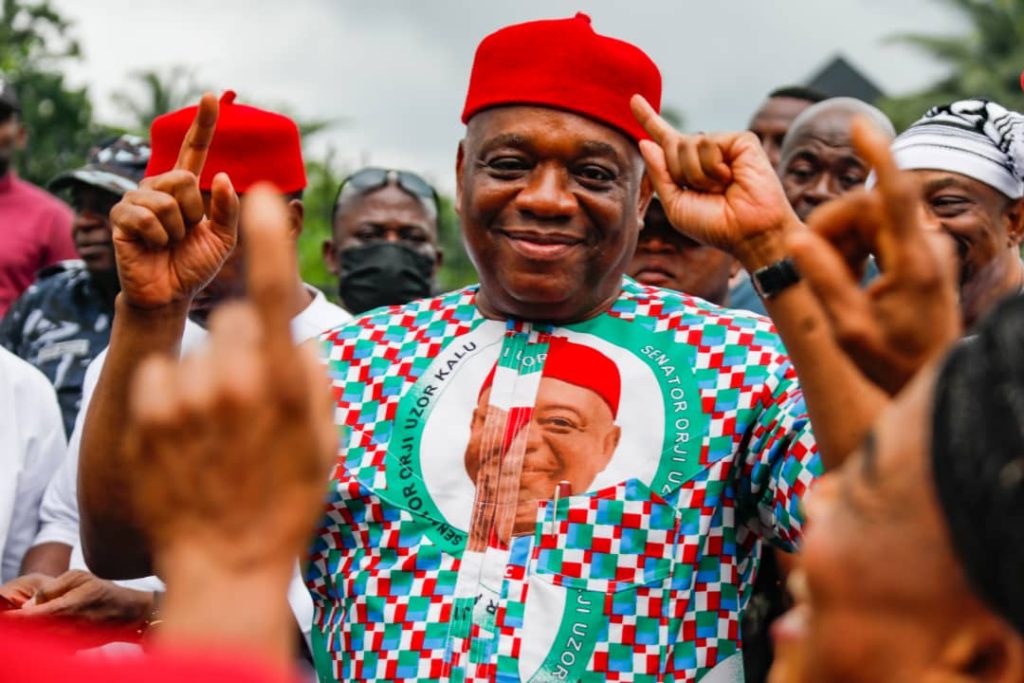 …Opponents likely to vote for him
The Orji Uzor Kalu Campaign Organization, says the Abia North Senator has scored high marks in the provision of infrastructure to the senatorial district.
The Campaign Organization said Kalu is committed to doing more for the people if re-elected in 2023, noting that the zone is now the construction site of Abia State.
The spokesperson of the campaign organization, Sunny Idika stated this on Sunday evening in Arochukwu Local Government Area of Abia State while inspecting the ongoing construction of Uburu Ihechiowa road attracted by Senator Orji Uzor Kalu.
"Kalu is striving hard to put smile on the faces of his constituents by attracting key projects to Abia North Senatorial District. Today, Abia North is witnessing massive Infrastructural development since Kalu left office as the Govenor of Abia North," Idika said.
"It is incontrovertible that Distinguished Senator Orji Uzor Kalu has scored very high mark in the area of infrastructure for the betterment and wellbeing of all. And the good thing is that our people shall benefit more if he is re-elected in 2023.
He said the people of Abia North Senatorial District would massively re-elect Kalu for more dividends of democracy, noting that Kalu remains the best Senator in the history of the zone.
"From Nneato in Umunneochi Local Government Area to Isu in Arochukwu Local Government Area, the story is the same. For Senator Orji Uzor Kalu, it is the people first. He is always thinking about his people first. What they will get or what shall put smile on their faces. What you're seeing here is the same story in Item, Uzoakoli, Alayi, Nkporo, Abiriba, Nneato, Uturu, Ohafia, Arochukwu and so many others.
"Senator Orji Uzor Kalu is enjoying massive support across the district and by the grace of Almighty God, we are confident of his re-election. It is going to be a landslide victory because he has done. He has over 68 road projects across the Senatorial District to his credit. If you go to Abia South and Central, Senator Kalu has projects in those areas too. You cannot drop your best for a mediocre. Are people are not naive. Even his opponents are in agreement that he has performed excellently well and they may end up voting for him in 2023."