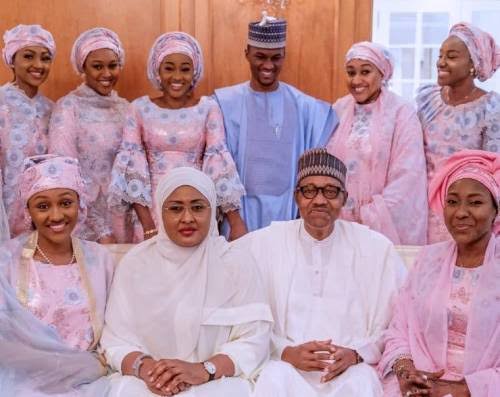 EXTREME DOMESTIC VIOLENCE WITHIN THE FIRST FAMILY
That President Buhari and his wife, Aisha Buhari, have been at cold war is no longer news. What is news is that the domestic tension has assumed a dimension where there was exchange of gunfire within the residence of the first family.
The presidency is not being forthright about the crisis. It is not clear why exactly the police arrested the staff of the First Lady or on whose exact instruction that was done. However, it is basic to assume that the Inspector General of Police would likely not take such action without the approval of the President or whoever acts in his place these days. This conclusion is particularly valid as the police have ignored the request of the first lady that her staff be released.
In a tweet last Friday, the First Lady wrote: "…Finally, I call on the IGP to release my assigned Staff who are still in the custody of the Police in order to avoid putting their lives in danger or exposure to Covid-19 while in their custody"
This is damning. The First Lady is actually publicly acknowledging that police brutality occurs in Nigeria at such level and that police detainees could lose their lives while in police custody. That is a serious indictment against the police.
The language deployed by president's spokesman is also ominous. He said: ""This is to assure all and everyone that the President and Commander-in-Chief of the Armed Forces, Muhammadu Buhari, is not, and was not at anytime in any form of danger arising, either from deadly infections or the reported incident by security personnel which is currently under investigation.
""Having authorized the proper investigation to be carried out into this unfortunate incident by the Police, the President has acted in compliance with the rule of law"
These are war words. That they describe the state of relationship between president and the First Lady is most shocking and unprecedented. It is a classic domestic violence if there was any concern that the President might be in danger. Hence the assurance that he is not.
The situation has serious implications for the leadership of the country. Why is the President apparently unable to manage his family? Why tensions between the First Lady and the aides of the President? Is the President really in charge? Is the first lady resisting men who haven been been acting in place of her husband?
Nigerians need an explanation. In the mean time, those arrested should be released or charged to court, and nothing should happen to them while in police custody.