Emelogu: They wanted me to use the police to intimidate their sister's husband and I refused — Ugwuonye
5 min read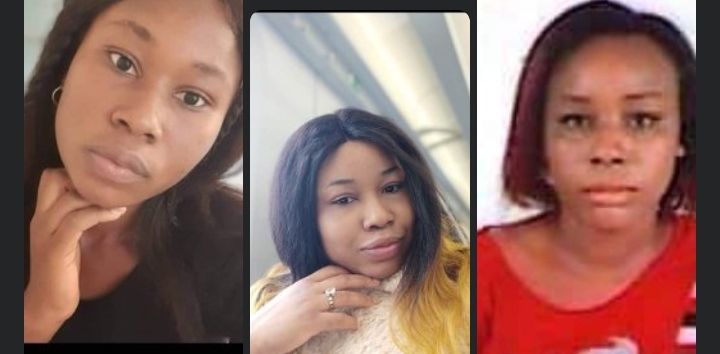 Harvard trained attorney and founder of Due Process Advocates (DPA), Emeka Ugwuonye has revealed the identities of the three sisters who conspired with one Mr. Azubuike Ihemeje to attack him and his organization.
Yesterday, Mr. Azubuike Ihemeje who claims to be a lawyer, called Ugwuonye unprintable names after he tagged DPA a 'ponzi scheme organization' in a post he made on his Facebook page.
Though, Emeka Ugwuonye in a terse statement he exclusively sent to Newsband, refuted the claims, describing it as pure malicious falsehood. He vowed to drag Azubuike and Emelogu sisters to court for defamation.
Meanwhile, the human rights lawyer, in another round of statement he posted on Movement For Peaceful Change, which is an appendage of DPA, recounted how the three sisters wanted him to use the police for an illegal operation which he resisted.
According to Ugwuonye, that was what culminated to the smear campaign against him by the three sisters and their hireling, Azubuike Ihemeje.
Emeka explained that, what the sisters wanted him to do was against the principles of DPA, as a human rights organization.
Emeka said, "They are three sisters – Margaret Emelogu, Christabel Emelogu and Uchenna Emelogu – and their mother. Their father was not part of it. Indeed, they do not get along with their father. Their father is with Mr. Godwin Ikenga, who is the estranged husband of Uchenna.
"Uchenna and Godwin have one child, a girl under 10. Christabel and Margaret are the more forceful of the three sisters. Uchenna is docile and seemingly a very cool person. Margaret and Christabel seem to be the ones that direct Uchenna on what to do. When Uchenna left Godwin, she moved in with Christabel. I believe from all indications that it was Christabel and Margaret that were driving the dispute between Uchenna and Godwin, with the support of their mother and opposition of their father. They really don't like their father to be involved in the mediation of the dispute between Uchenna and Godwin. I came to this conclusion because 80% of the information we had on Godwin initially came from Christabel. But when we finally spoke with Uchenna, she did not have much negative things to say about Godwin.
"On the other hand, Godwin is a cool-headed man. The first day I spoke with him, I expected to meet a difficult man based on the information that Christabel had provided to us. Godwin turned out to a mild and gentle person. He did not show any ill-feelings toward Uchenna. Indeed, we thought he was being sarcastic when he heard our mission and he said: "I have no problem with my wife" (Uchenna). But indeed, he did not harbor any ill-will. It was soon clear to us that it was Christabel and Margaret that were pushing Uchenna against him
"First, Christabel wanted to take the daughter of Uchenna and Godwin with her to the UK. She told us that she had a visa or that she was processing a visa to relocate to the UK and that she must go with her niece. The only problem was that Godwin would not consent and the three sisters wanted to do it without Godwin's consent. As someone familiar with the immigration process, there was no way she could do it without violating the law. In fact, she indicated that she would give the girl her own last name and make it look as if she was her daughter. That was odd. I immediately discouraged that. In fact, I told her that it would be impossible for her to get away with it because Godwin would raise alarm.
"Second, while Uchenna indicated to us that she was ready for reconciliation with Godwin and Godwin said the same thing, Christabel was pushing for divorce while Margaret was pushing for his arrest. Christabel and Margaret were quite aggressive. We suggested that Uchenna could go and get her documents that she left in their house since Godwin was not stopping her and was not threatening violence. But Christabel and Margaret urged that DPA should use the police to force Godwin to surrender the documents. By the way, I had asked Godwin if he had his wife's documents and he said no. He suggested that she should come and check whatever documents she was talking about.
"DPA had achieved a whole lot for this family. The only thing remaining was that we did not use the police to force Godwin. Even after I advised them that to get the police into Godwin's house, they needed a court order, they said no. Somehow they believed that DPA would just get the police to do whatever they wanted. But it was against our principles to use the police in an unlawful manner. We couldn't do that. There were very simple alternative ways to get this case resolved. But Christabel and Margaret wanted to humiliate Godwin and show him power.
"Anyway, because DPA would not go along with their plans, Christabel asked us to refund 250k she paid three months ago. The day she paid that amount, she was begging to be allowed to pay so DPA would help her family. I have the chats. Even though she blocked me on Facebook and tried to delete our charts, she was too late. We saved them immediately we detected trouble.
"Christabel threatened me. On the issue of blackmailing her with the Embassy, how can you blackmail a person with the Embassy? How? I merely warned her that what she was doing could get her into trouble with the British High Commission if it came to light. I did not mean to contact the High Commission. But it is now imperative that the British High Commission be alerted to this entire issue. If they are planning to take the girl to UK under a false identity, that is a crime and since she has been so aggressive in her attacks, who knows what she plans to do in the future. She may one day claim that DPA assisted her in trafficking the underage to the UK.
"These are the three sisters – Margaret Christable and Uchenna, in that order (pictures). They hired Mr. Azubuike Ihemeje to smear DPA, hoping that they would intimidate us. In my last chat with Margaret yesterday, I made it clear that there would ne no refund. In fact, I feel like sharing our chat. I said to her and I repeat it: "Show me one thing we did wrong in the way we handled your matter, and I will refund you". I repeated this request. But till now, they have not shown me what DPA did wrong