Defamation: Retract your statement now or wait for legal action, Ugwuonye warns Azubuike
2 min read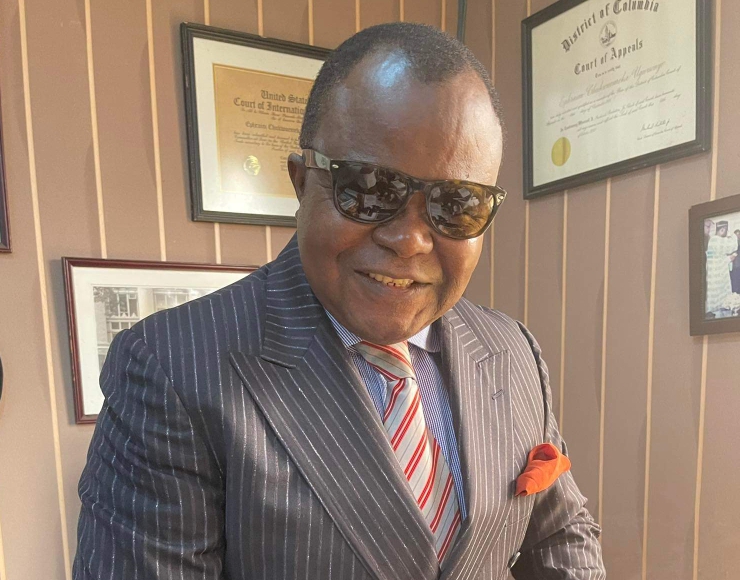 Harvard trained attorney and founder of Due Process Advocates (DPA), Emeka Ugwuonye has warned one Azubuike Ihemeje who said DPA is a ponzi scheme organization, to retract the statement or face the consequences of his malicious claims.
Azubuike in a post he shared earlier today on his Facebook page, alleged that Ugwuonye is using Due Process Advocates to run a ponzi scheme.
But the human rights lawyer in an exclusive statement sent to Newsband, described Azubuike's claim as malicious and unfounded.
According to the fiery attorney, Azubuike's claim was a malicious falsehood inspired by envy and conspiracy.
Ugwuonye explained that Azubuike came to attack DPA and his person after a lady who approached the organization for help on a domestic dispute involving her sister and brother-in-law couldn't work out the way she envisaged.
In a series of post shared on the organization's Facebook page, Emeka revealed that the woman had expected DPA to use the police to intimidate her sister's husband which the organization deem antithetical to its principles and goals.
He however, warned Azubuike Ihemeje who appears as a front to the lady to retract his malicious claims or be ready to face the consequences of his action.
The statement read, "My attemption was promptly drawn to the malicious attack on my person and reputation and those of my organization, DPA, on Facebook by one Azubuike Ihemeje. It was a purely malicious falsehood inspired by envy and conspiracy.
"I am aware that one of the igniting factors for the conspiracy came from a lady who recently came to DPA for help on a domestic dispute involving her sister and her brother-in-law. She wanted DPA to pursue a course that would have been unlawful. We offered her an alternative approach and were working on that alternative approach. But she was not patient enough. She began to blackmail us, requesting a refund of fees. She threatened this particular type of information attack. And now, the threat has been carried out.
"I immediately demanded an apology and retraction, which the man declined to give. That leaves me with only one option, which is a lawsuit. The lawsuit will finally address this major canker warm in this country whereby every angry, envious and malicious person would use the social media as a weapon to attack those they envy. Azubuike Ihemeje will have an opportunity to show the world that what he said is true. And when he fails, the law will make an example of him and his cohorts. We have taken note of every comment his post attracted.
"Because of the nature of the work we do in DPA and the enormous impact we have been able to make in such a short time, we are not surprised that so much emotion exists against us. However, I have ignore this for too long. Time has finally come when I must confront this evil.