Young Nigerian girl donates life savings to Peter Obi's presidential campaign
1 min read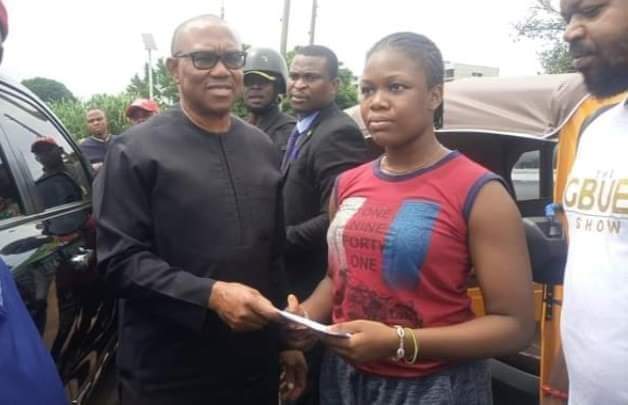 An Enugu based young woman identified as Covenant Onyebuchi, has donated her life savings to support Peter Obi, the presidential candidate of the Labour Party.
Mr Peter Obi earlier today was in Enugu State for a live interview on Urban Radio.
Miss Onyebuchi who reportedly got the information that Peter Obi was in her neighborhood, came out to deliver the cash directly to him.
After the interview, he was greeted by the young girl who stated passionately that she was donating the money as her 'widow's mite' in anticipation of his successful election in 2023.
Peter Obi was accompanied by the senatorial candidate of the Labour Party for Anambra central senatorial district, Senator Victor Umeh when the cash gift was presented to him by Miss Onyebuchi