Tinubu will be elected as next president, says Yoruba Ukrainian based pastor, Adelaja
3 min read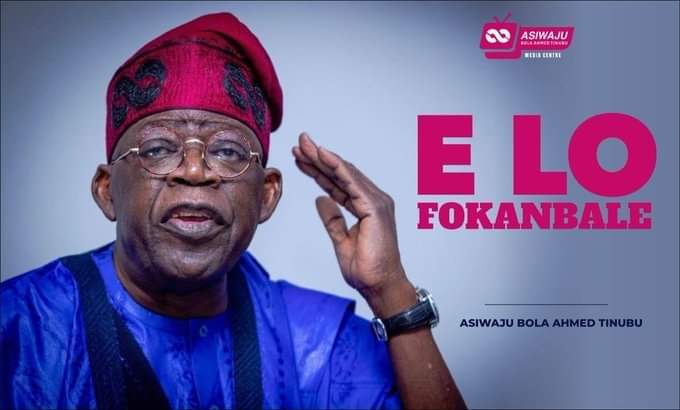 Pastor Sunday Adelaja, the founder of Embassy of the Blessed Kingdom of God for All Nations Kyiv Ukraine, says the All Progressives Congress (APC) candidate Bola Tinubu will be elected as the next President of Nigeria.
Tinubu, he said, will win the 2023 presidency easily with a wide margin.
Adelaja, in a post on his verified Facebook page titled: NIGERIA, BEHOLD YOUR NEXT PRESIDENT" said the former Lagos Governor will win because of 10 reasons he listed.
According to him, Tinubu is a man of vision who transformed Lagos to the fifth economy in Africa and raised men to continue his "progressives ideals and works."
He said Tinubu's 50-year vision for Lagos is the exact template Nigeria needs to get out of economic doldrum.
By choosing Senator Kashim Shettima as his running mate, he argued Tinubu has consolidated on his march to the presidency.
"With the picking of Kashim Shettima as Tinubu's running mate, it's obvious that this election is already predetermined. As things are Shettima will deliver the Northeast, while Buhari and his governors will deliver the Northwest to APC, we know Southwest will definitely go to Tinubu.
"If those three geopolitical regions go the way of Tinubu/Shettima, all other political parties would only be contesting for the second and third positions," Adelaja stated.
Describing the former Lagos Governor as a raiser of men, Adelaja said he is more of a mentor than a godfather.
According to him: "We all know the evil of godfatherism in Nigerian politics but Tinubu is one of the only few ones who represents the positive reflection of the word. His own godfatherism is not to hold you down but to raise you up. This is the true meaning of mentorship without which no human endeavor is successful. Many blame him for it, please show me a better example not only in Nigeria, but anywhere on the continent. Guys, Tinubu is the best we have. Just take a look at all his products."
He said the fact that Tinubu succeeded as Governor without the monthly federal allocation was a testimony to his economic management skills and ingenuity, pointing out even States that receive 13 percent derivation and fat allocations are not as financially buoyant as Lagos.
He dismissed the allegations of corruption and lack of educational qualifications against Tinubu, declaring " Tinubu's presidency is an idea whose time has come. No matter of character assassination will stop the train of his movement."
"His results in Lagos show that the man Tinubu can deliver, I don't doubt the fact that he will make a major difference in the role of Nigeria's President. Of course he won't resolve all our national issues, but he is capable of paving the way for a greater Nigeria.
"As things are now only death can stop the emergence of Bola Ahmed Tinubu as Nigerian sixteenth President. If I were in the camp of Tinubu I'll not rule out an attempt on his life by the forces bent on not letting his presidency become a reality. It's not enough to pray for him, I will strongly advise that his security be beefed up accordingly. Nigeria cannot afford to have a repeat of the destiny of Moshood Abiola."