Woman with world's largest boobs says she wants more surgery to expand it
2 min read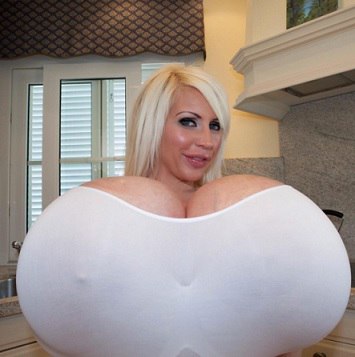 A woman who claims to have the biggest fake boobs "in the universe" has said she plans to get more surgery even though her XXX size breasts make everyday life more difficult.
40-year-old Beshine, whose real name is Mayra Hills, is just 5ft 6ins tall but she has 10,000 cubic centimetres of saline implants in her boobs, weighing over 20lbs.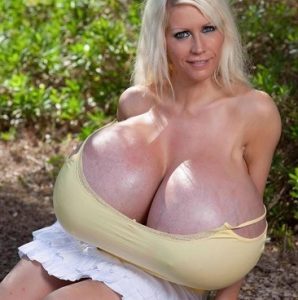 The German-born model, who now lives in the US, wears an XXX-size bra and has to have her clothes custom made.
However, she's a firm believer in the "bigger is better" mantra, despite her breasts getting in the way of household chores.
She said: "My boobs stick out so much that I often knock over things.
"It seems like the sheer size of my boobs is sometimes out of my control and they have their own kind of mind.
"My boobs move a little bit slower now but when they start to move nothing can stop them and they will knock over mostly everything around me.
"This time they knocked over two bottles of precious wine."
Mayra has also spoken about how her boobs make shopping a challenge.
On her now defunct blog, she wrote: "I already had several store owners who wanted money from me for the tops I tried on even if I didn't want to buy them.
"They told me after I tried them on that they were baggy and worn out."
Mayra runs a successful adult website and her OnlyFans where thousands of fans subscribe to see her content.
Despite the struggles, Mayra is not yet content with having what she claims are "the biggest boobs in the universe" and she plans to make it bigger.
Though Mayra has the largest artificial boobs, Annie Hawkins-Turner, 66, has the largest natural breasts in the world.