We will fight PDP leaders from within — Gov Wike
2 min read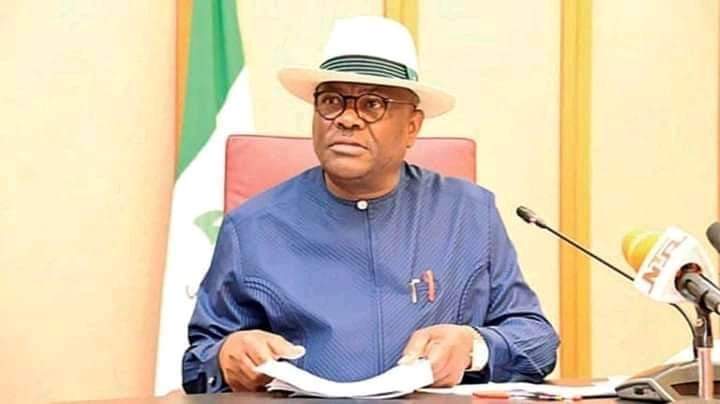 Governor Nyesom Wike of Rivers State has said he and his loyalists in the state will not leave the Peoples Democratic Party (PDP) despite the crisis rocking the party at the national level.
Wike spoke at the PDP stakeholders' meeting in Port Harcourt, the state capital, on Thursday.
At the meeting attended by party leaders across the 319 wards of the state, he said retreating from a fight would be a sign of weakness.
"One thing I have always told people is if anybody is thinking, doing anything to think that we will leave PDP, foul. We will do the fight in the party. We are not like them when in 2014 they walked out of Eagle Square. They've forgotten. They walked out and joined APC. Is it not correct? Did they remain to fight inside the party? But we remained, they ran away. Now, there is a fight in the party, we will not run.
"We will fight it at this party. Those who run away from the fight are weak people. We will not. So everybody should know this is the state where we are. So that nobody tells you all kinds of stories," he said.
According to him, the meeting was to brief the party leaders on the recent happenings in the party and to intimate them of his plan to speak on the state of PDP in the country.
The governor and his team had on Wednesday resolved that unless the National Chairman of PDP, Iyorchia Ayu vacates his position, they would not participate in the campaigns.
The PDP stakeholders meeting is the first in the state since the party's presidential primary and the protracted crisis that has trailed its aftermath.
Wike admonished party members to remain firm and focused and cautioned those vying for various positions not to forget where they are coming from .
"It is not after you win election, you go to Abuja and betray those that made you," he said.