Uninformed IPOB/ESN lawyer defending Emefiele — DSS
2 min read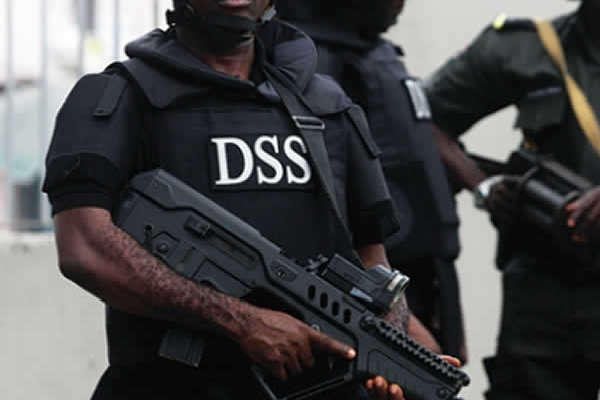 The Department of State Services on Tuesday described over 60 human rights lawyers who filed contempt charges against its Director-General, Yusuf Bichi, following the continued detention of suspended former Governor of the Central Bank of Nigeria, Godwin Emefiele as "charge and bail lawyers".
The lawyers led by Mr Maxwell Opara, a counsel to the leader of the Indigenous People Of Biafra—Nnamdi Kanu, prayed the court to commit the DSS DG to prison until he purges himself of the contempt.
Form 48, which is the notification of consequences of disobedience to a court order, and Form 49, which seeks to commit an alleged contemnor to prison, were filed before the High Court of the Federal Capital Territory, FCT, Abuja on Monday.
In the affidavit in support of the application, the lawyers deposed to the fact that Justice M. A. Hassan restrained the respondents in that suit, particularly, the State Security Service from arresting, detaining, or interrogating Emefiele for offences connected to Terrorism financing, money laundering, round tripping, financial crimes of national security dimension among others.
They asserted that despite the clear and positive orders of Justice Hassan, the State Security Service still went ahead to arrest and detain Emefiele and had detained him for well over a month while shopping for evidence.
However, the secret police while reacting to the legal action of the lawyers in a series of tweets posted on its official Twitter handle, noted that the lawyers were headed by an "overzealous and uninformed IPOB/ESN lawyer".
It said, "Charge and bail, overzealous uninformed IPOB/ESN lawyer Maxwell Okpara mobilises other like-minded lawyers against DGSS. Futile Efforts. Well, Nigerians, beware! This is in bad faith. Transferred aggression.
"A Biafran Republic agitator and Outlawed IPOB counsel defending the suspended CBN Governor. Is IPOB defending one of theirs?
"What a contradiction. what's the connection? Is someone telling us something? May Maxwell be properly educated on points of law, please."
Source: News Band