Ugwuonye hits back at Ejiofor, describes him as joker after controversial court ruling
2 min read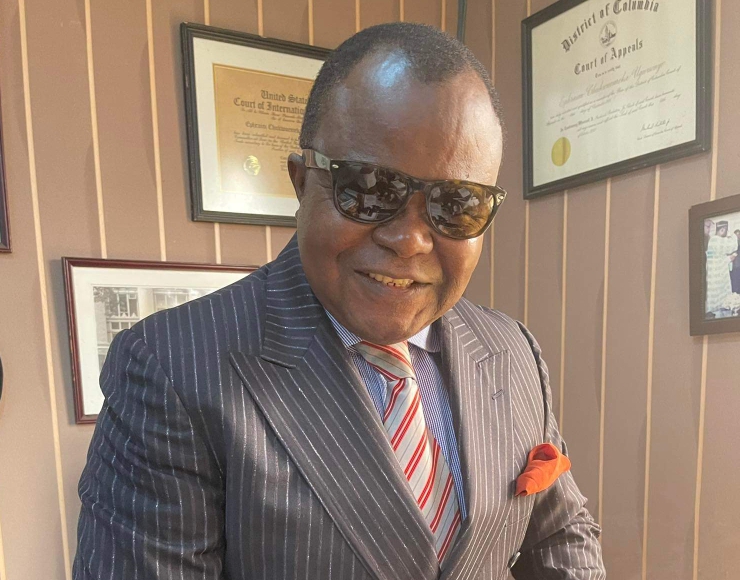 The founder of Due Process Advocates International, attorney Emeka Ugwuonye, has slammed Barrister Ifeanyi Ejiofor, lawyer to the leader of the proscribed Indigenous People Of Biafra after Justice Njideka Nwosu-Iheme of Abuja High Court awarded N505 billion damages in his favour following a defamatory lawsuit he brought against him.
Justice Njideka Nwosu-Iheme in a controversial ruling today, granted a perpetual injunction restraining attorney Emeka Ugwuonye, his agents, associates, privies, and/or proxies from carrying out any libelous publication against Ejiofor.
Recall that Ejiofor had in the suit marked: CV/535/2022 dragged the fiery human rights lawyer to a federal High Court in Abuja, demanding N5.1bn for allegedly defamatory publication.
One of the defamatory materials was said to have been published and circulated on the Internet on February 5, 2022, and continued till February 8, 2022.
The judge while delivering judgement awarded the sum of N5,000,000,000:00 (Five Billion Naira) as general and exemplary damages while the sum of N100,000,000:00 (Hundred Million Naira) was also awarded to Ejiofor being the cost of this action.
The court also ordered the defendant (Emeka Ugwuonye) to forthwith publish a full retraction of the alleged libelous publications and tender apology to Mr Ejiofor in at least three national Newspapers with nationwide circulation.
The defendant was also ordered to forthwith publish a written undertaking not to publish any similar or further libel of and concerning the claimant.
However, attorney Ugwuonye while responding to the ruling of the court in a statement he made available to News Band Newspaper, accused Ejiofor of cleverly failing to serve him the process in the right manner.
Moreover, Emeka who appeared unperturbed over the questionable court ruling said that he has directed his lawyers to respond to the development immediately.
He however said that Ejiofor and his shenanigans will get nowhere.
The statement reads, "Regarding the Punch report I just heard from a friend, Ifeanyi Ejiofor of IPOB filed two lawsuits against me. But he cleverly failed to serve me the process. As a result, we didn't know what he was up to, only for me to hear he got a judgement against me.
"That is very much Nigerian in character. I have instructed my staff and lawyers to respond to that. It is nothing for anybody to worry about. It is just as real as the country Donald Trump gave to the IPOB leaders in 2020.
"The fact remains what it is, that Ejiofor and his shenanigans will get nowhere."