Tinubu's purported classmate is fake — David Hundeyin 
2 min read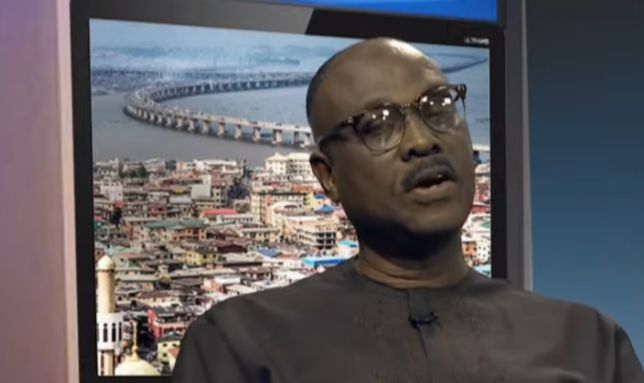 One Mr Durojaiye Ogunsanya, who claimed to be data and public affairs analyst and also, President Bola Tinubu's classmate at Chicago State University—CSU, has turned out to be fake.
The latest twist is coming following the controversy surrounding Mr Tinubu's claim of graduating from the University which has remained a subject of public debate.
NewsBand reported that Ogunsanya during an interview with TVC news, said he graduated alongside Tinubu at CSU from the department of accounting and business administration in 1979.
He said, "We met in the school, Chicago State University, and we were in the same department, College of Accounting, Business, and Administrative, with a major in Accounting, and we were in the same class together, and we graduated.
"He did attend the university, and he graduated in 1979, the same year as I did. I am here to testify that he did attend university and he was a good student.
"I'm here with my diploma, for the world to see. We graduated together from the university. I just want to set the record straight not for any gain or favour
But Nigeria born investigative journalist, David Hundeyin, in a statement, countered the claim, noting that Durojaiye Ogunsanya was a fake identity manufactured by the powers that be to sway the general public from what ought to be.
He also berated the mainstream media for running the story from TVC news without fact-checking the identity of the so called data and public affairs analyst.
Hundeyin added that the only time the name "Durojaiye Ogunsanya" appeared on the entire internet is in the news articles reported by TVC news.
He said, "Everybody and their dog is now reporting that one "Durojaiye Ogunsanya" appeared on TVC claiming to be Tinubu's coursemate at @ChicagoState.
"Exactly NONE of them bothered to do a 5-minute fact check to even establish whether anybody called "Durojaiye Ogunsanya" even exists. A simple refined string search on Google using that search keyword shows very obviously that this is a made-up identity.
"The only time the name "Durojaiye Ogunsanya" appears on the entire internet is in news articles reporting about the same TVC appearance. Someone claiming to be a "public affairs analyst" cannot possibly have a web footprint that is literally zero.
"This idiot appeared on TVC using an assumed identity to make a claim that everyone with a functioning pair of eyes knows is not true, and look at "journalists" queuing up to report and amplify this nonsense. Meanwhile none of them has reported that the FBI is preparing to release 2,500 pages of its dossier on Tinubu, or that @ChicagoState yesterday in court disowned the forged certificate that Tinubu submitted to INEC.
"Just another instance of mainstream Nigerian media being daft and incurious while queuing up to parrot an official line, just like how they all reported that @hadisirika attended one "Petroleum Helicopters Institute" in the USA – a place that does not exist."