Tinubu most sellable candidate — APC PCC
2 min read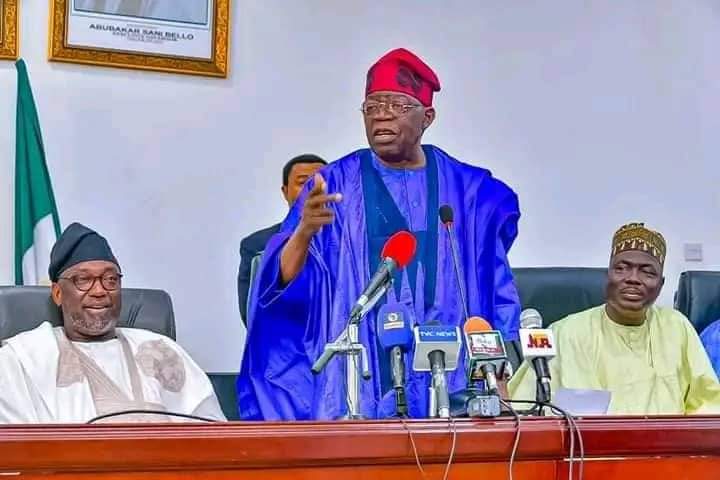 The All Progressives Congress (APC) Presidential Campaign Council (PCC) has expressed confidence its presidential candidate, Asiwaju Bola Ahmed Tinubu will be inaugurated in 2023 as the next President.
Speaking while inaugurating the North Central Youth Mobilisation committee, Director, Youth Mobilisation for North Central in the APC Presidential Campaign Council, Mark Terso said the APC Presidential candidate stands out as the most sellable candidate in the race.
Terso said the party candidate has been tested and trusted and stands out as a leader with the quality to transform the Nnation.
He said: "With about 15 million eligible voters, our work has been cut out for us. That means we must begin to mobilise and get the young people of the North Central to key in and vote for our Principal, the incoming President, Asiwaju Bola Ahmed Tinubu.
"We have a very good product to market and it will be very easy for you. Who is Asiwaju Bola Ahmed Tinubu to the people of the North Central? He is a collaborator, a man with a listening ear, a leader per excellence and a man who is a talent enabler.
"For us the teeming people of the North Central, our work is very simple because we have a candidate who is sellable.
"A candidate who has the interest of the youths at heart, a candidate who know what it means for a young person out here and survive in a world that is globally and technologically inclined.
"We have been called to make sacrifice and provide service to ensure that come May 29, we have our Principal as the President of tye Federal Republic of Nigeria.
"You don't have to insult anybody during mobilisation because he has what it takes to offer the leadership we are looking for because he has been tested and trusted.
"He is someone who has contributed to building this country and is IT compliant. So, what else do we need. Our mandate is very simple and that is to deliver Asiwaju Bola Ahmed Tinubu as the next President".
The committee is expected to aggressively mobilize the youth of the North Central Zone, Develop and implement Get out the Vote (GOTV) strategies for targeting students youth clubs, the National Youth Council National Youth Movement, and first time voters (18-25 years) among others.