PDP crisis: I'm in support of Wike's camp – Bauchi Gov
2 min read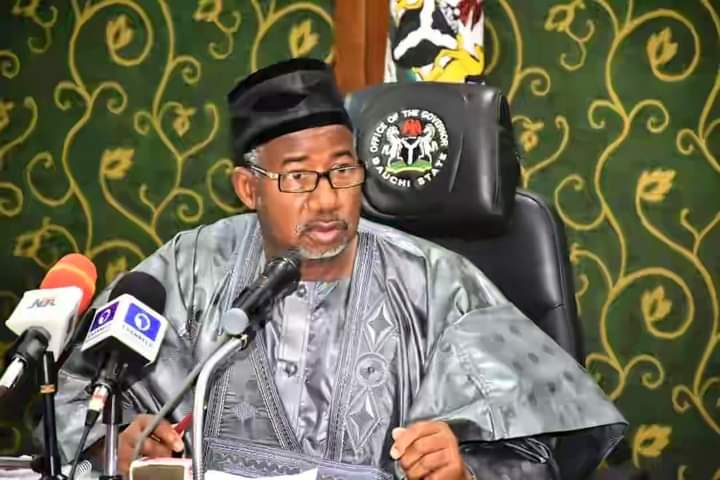 Governor Bala Mohammed of Bauchi State yesterday explained his romance with the camp of the Rivers State governor, Nyesom Wike in the Peoples Democratic Party (PDP), saying he is highly connected with them.
He stated this when he hosted the governors in Wike's camp in Bauchi State. The crisis rocking the PDP revolves around the camp of Wike and that of the presidential candidate of the party, Atiku Abubakar.
Except for the Oyo State governor, Seyi Makinde, who is said to be abroad, the four other members of the Wike's camp attended the Bauchi meeting including Wike (Rivers), Samuel Ortom (Benue), Okezie Ikpeazu (Abia) and Ifeanyi Ugwuanyi (Enugu).
The Bauchi governor said that he was highly connected with the G5 governors led by Wike. The Bauchi governor had written a letter to the national chairman of the party, Dr Iyorchia Ayu, threatening to pull out of the campaign because of what he described as anti-party activities of some party members loyal to Atiku to scuttle his second term bid.
"The governors of G5, they called themselves 'Integrity Group'. I am supposed to be with them but they excommunicated me for some reasons best known to them. But I am highly connected with them, each and every one of them. There is no day that I don't call to speak with each of them.
"In politics, you go with the people that you share something in common with. The presidency that we ran where my brother was defeated and he defeated me has brought us close. Of course, at the Governors Forum, one thing I appreciate about them is that they look at your challenges even though they are not running for a second term but they are always worried, "he said. Responding to a question on where he belongs, he said, "For the G5 governors, I always talk to them that I was a G1 but I am inexorably connected with them because we have always been together.
"It is no longer secret that I wrote a letter to the party on my position in Bauchi, what I have found out to be working against me as a leader and as a governor going for my second term."
Speaking with journalists after the meeting, Wike said that Governor Mohammed was a key member of their group and that they were in Bauchi to pay solidarity with their friend and colleague.
Wike said they are still open to reconciling with Atiku saying, "We have never closed the door for reconciliation, all we are saying for equity, fairness and justice that is the hallmark of what PDP stands for. We have never closed door and will not close door. All we saying is let the right thing be done.
"This G5 you are seeing was the bedrock of the party so we will not close the door for reconciliation and we are open for reconciliation any day, anytime," he said.