Terror herdsmen slaughter tipper driver in Abia community
1 min read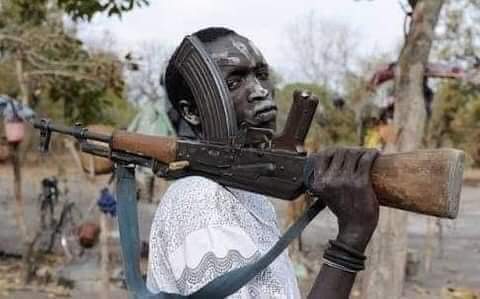 Dreaded Fulani herdsmen have killed a tipper driver in Umuoeri in Asa Local Government Area of Abia State.
The victim according to a source from the community who spoke with Newsband, was abducted on Saturday and taken into the bush by the rampaging criminal gang.
The source said that when the youth of the community got wind of the abduction, they mobilized and went into the bush to rescue the kidnapped victim.
But unfortunately, when they got to the suspected hideout of the herdsmen, the youths were chased back by the militia group who opened heavy gunfire on them.
While they retreated back to the community, the kidnapped victim was killed and his body dumped by the road side.
Although, the body of the tipper driver was later recovered and taken to Obehie police station by the youths of the community.
At the time of filing this report, Abia State Police command is yet to issue a statement in respect to the incident
Source: Newsband