Strike: Group asks FG to break ASUU's monopoly
2 min read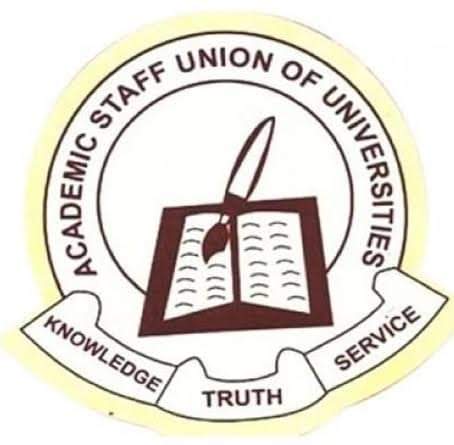 The Congress of University Academics (CONUA) has called on the Federal Government to liberalise university unions to ensure cross fertilisation of ideas that could bring about healthy competition.
The National Coordinator of CONUA, Dr Niyi Sunmonu, who stated this during a briefing in Abuja on Friday, said the liberalisation would put an end to incessant strike by university unions.
The Academic Staff Union of Universities (ASUU) has been on strike since February, with many efforts to recall the lecturers back to the classroom being deadlocked.
Commenting on the persistent strike, Sunmonu said, "We need a paradigm shift from the old order in our universities. We underscored the fact that what we are asking for is liberalisation. And what that will bring on the table is that before you embark on any industrial action, cross fertilisation of ideas is needed."
While noting that over the years, ideas are usually muffled, he said, "what you see is the perspective of some people and the perspective of other people not actually reflective of what transpired at the end of the day."
"So when we have liberalisation, what we will eventually have is healthy competition, the interest eventually resulting in the protection of the interest of other stakeholders would be protected," he said.
Sunmonu said there was nothing wrong in having two to four unions as this was enshrined in the constitution of the Federal Republic of Nigeria.
He added that CONUA was birthed by academics across universities in 2018, disclosing that it applied for registration as a trade union at the Ministry of Labour and Employment.
According to him, on November 19, 2020, the minister held a public meeting with CONUA delegates where he gave the ministerial committee to conclude the review of registration.
"We are aware that the committee has since submitted its report. We have therefore been waiting to hear from the government on our registration," he said.
He said CONUA is not a frivolous union but an assemblage of visionary and courageous academics with immense potential to stem the tide of consistent decline in the image of university.
He said any further delay in the registration of CONUA would amount to undermining fundamental human rights of the people.
Also, the National Publicity Coordinator of CONUA, Dr Ernest Nwoke, said the major fuel to the incessant strike was the monopoly given to academic union in universities.
Nwoke said the only solution to the strike was liberalising academic staff unions in universities so that lecturers would be free to belong to academic union of their choice.
"There is no ripe time than now for the liberalisation of academic union to put an end to the strike in our university system," he said.
The ongoing strike is in its sixth month since Feb.14, over alleged refusal of the government to keep to agreement entered with the union.