Road construction: Alayi community thanks senator Kalu, asks him for more
1 min read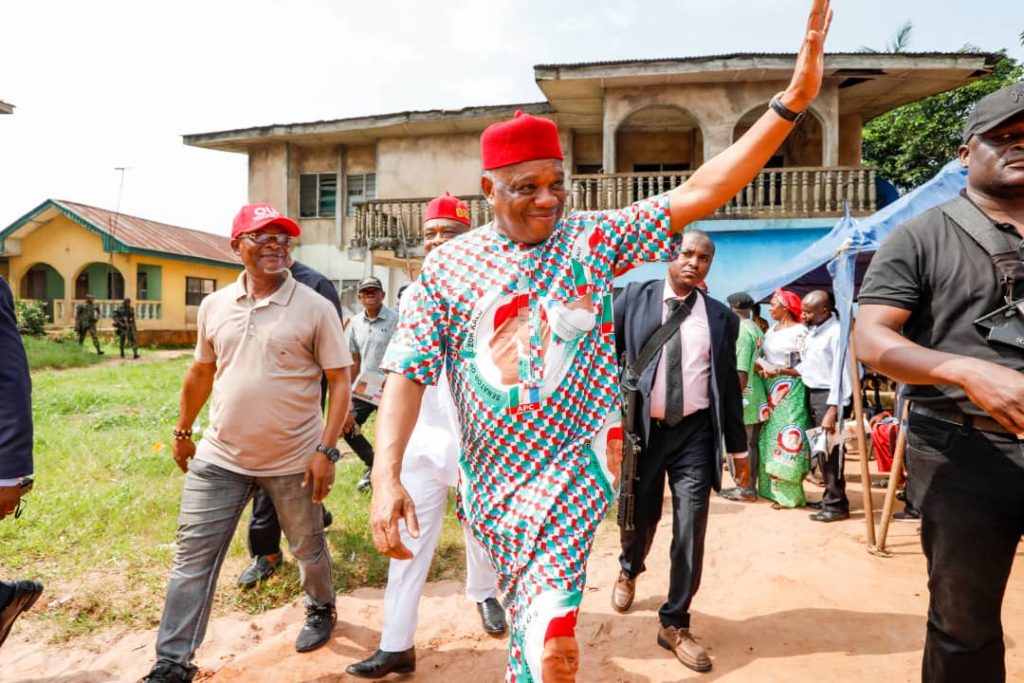 Notwithstanding the amount of completed road projects expedited by their Senatorial representative, Senator Orji Uzor Kalu, electorates of Alayi in Abia-North have requested the legislator to facilitate the construction of more road projects in their community.
The community made their request on Monday when Senator Kalu engaged them during his visit in line with his current midterm constituency report tour to ascertain the level of impact of his legislative representation at the National Assembly.
Amongst the roads mentioned include the already completed Amankalu road which has been fully completed and Amaoku Amakqu Road which has reached 90 percent completion.
In a request by their representative, Mr Onuoha Chukwueke Nnanna the community asked for the construction of more roads, they are; Umuenyere -Amakwu-Amaeke Agbakoli road.
In his address Kalu informed the community that the Ugwa Agba road and Samek road would commence soonest. The community unnamimously declared their solidarity to relect Kalu back to the Senate.