Reno mocks Shettima for wearing gym shoes to NBA conference
2 min read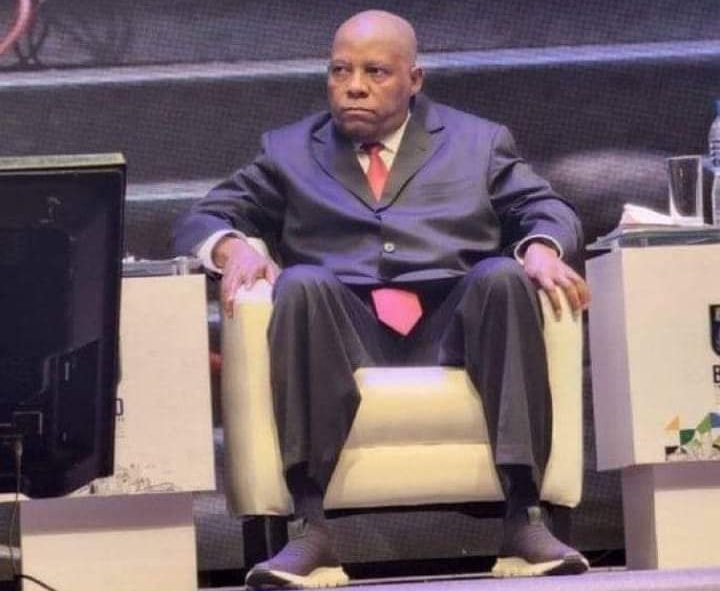 Reno Omokri, former media aide to ex-president Goodluck Jonathan, has mocked the vice presidential candidate of the All Progressives Congress (APC), Senator Kashim Shettima who was sighted with gym shoes at the ongoing Nigeria Bar Association (NBA) annual general conference in Lagos State.
Shettima represented his principal, Bola Tinubu who was absent at the conference.
Peter Obi presidential candidate of the Labour Party and Atiku Abubakar, PDP's presidential candidate were also present at the conference.
Meanwhile, Reno who has been a strong critic of APC government, wondered the kind of image Shettima will be projecting about Nigeria if the NBA conference were to be the United Nations General Assembly meeting.
He however, said that a man who cannot package himself is very unlikely to package progress for a nation that has been terribly damaged by the All Progressives Congress government of General Buhari.
Reno said, "This is Tinubu's running mate, Senator Kashim Shettima, at the NBA Annual General Conference earlier today. Look at his feet. Who in his right mind wears a suit and tie and then puts on a pair of gym shoes? If Shettima does not know how to dress himself to a formal conference, how will he be able to address Nigeria's many challenges?
"Imagine if this were the United Nations General Assembly. What will his dress sense project about Nigeria? A man who cannot package himself is very unlikely to package progress for a nation that has been damaged by the All Progressives Congress government of General Buhari! If you are a foreign investor, would you want to invest in a country where the Vice President is seen in public like this?"
Source: Newsband