President Biden vows Russia will never win in Ukraine
2 min read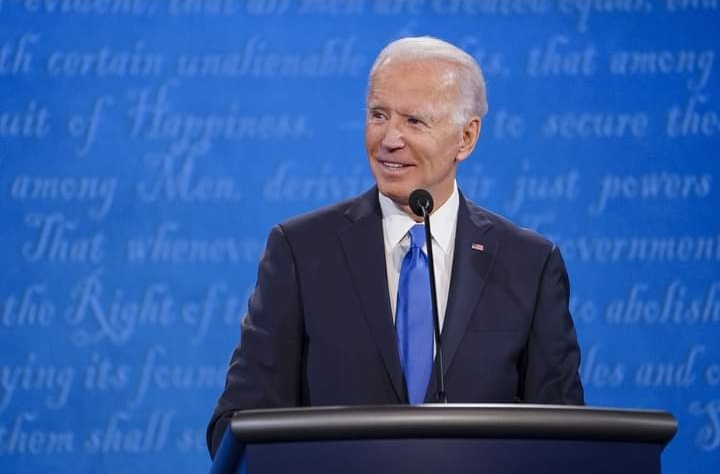 An energised US President Joe Biden took to a European stage on Tuesday to emphasise the resolve of the Nato alliance and continued support of Ukraine as Russia's war grinds towards its first anniversary.
"Ukraine will never be a victory for Russia. Never," Mr Biden proclaimed during a historic speech in the gardens of the Royal Castle in Warsaw.
Speaking before a crowd of thousands waving Polish, American and Ukrainian flags, Mr Biden said his Russian counterpart Vladimir Putin believed that Nato lacked the resolve to continue supporting Ukraine as the conflict enters its second year.
Mr Putin "doubts whether Nato can remain unified", Mr Biden said.
"But there should be no doubt: our support for Ukraine will not waver. Nato will not be divided and we will not tire."
He warned of "hard and very bitter days" to come but said Ukraine "is steeled for the fight ahead".
Mr Biden announced that Washington would intensify its sanctions regime against Russia, which already faces the largest set of sanctions and export controls ever imposed on a major economy.
His address came a day after he made a surprise visit to Kyiv, where he sought to paint a larger picture of the war before this Friday's anniversary — one of a unified, democratic world order standing against Mr Putin's authoritarian vision.
He argued that after the invasion of Ukraine, "the whole world faced a test for the ages".
"The questions we face were as simple as they were profound: Would you respond? Or would we look the other way? Would you be strong?" he said.
A fiery Polish President Andrzej Sebastian Duda introduced Mr Biden, declaring "Ukraine has to win … Ukraine will win" and joining his American counterpart in vowing Nato solidarity.
"This is the role of Nato – to defend the free world, to support the free world," Mr Duda said.
"There is no freedom without solidarity."