Presidency not turn by turn, Peter Obi tells Bola Tinubu
3 min read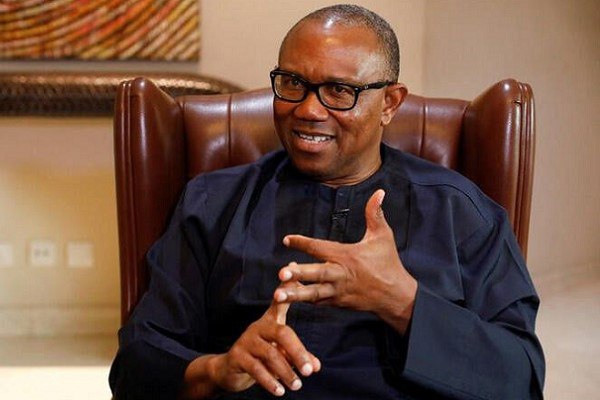 The presidential candidate of Labour Party (LP), Mr Peter Obi, has said the presidential election next year will not be based on ethnicity or religion and as such, it is nobody's turn.
Speaking at the Labour Party Leadership Retreat in Abuja on Monday, Obi promised to sign a performance agreement with the Nigeria Labour Congress (NLC) to ensure that ideas generated at the retreat were implemented to the letter.
Apparently referring to the presidential candidate of the All Progressives Congress (APC), Asiwaju Bola Ahmed Tinubu, Obi insisted that the forthcoming election is about character and competence, and not anybody's turn.
"We will do this retreat now; after the election, we will do another one. Next year's elections will not be based on ethnicity. We have had it before; it would not be on religion.
"There is no place that Christians buy things cheaper, there is no place that Muslims buy things cheaper. It will not be by turn, it is nobody's turn. It must not be by connection. The election next year must be based on character and trust; it must be based on competence," he said.
Obi also stated that corruption is pervasive in Nigeria because leaders are involved.
"If a leader is not stealing, and the family around him are not stealing, we will reduce corruption by 70 per cent. I was governor for eight years; there is nowhere money is missing.
"I am in this retreat to listen. Let us put it in writing; when we succeed, you must be around to say this is what we have agreed on. Even if we don't achieve 100 per cent, we must have made sacrifices," Obi, a former governor of Anambra State, stated.
Also speaking, the National Chairman of the Labour Party, Barrister Julius Abure, said Nigerians now have a golden opportunity to redefine politics in the country, adding that the present challenges were due to failure of leadership.
"Our leaders do not have what it takes to drive development. This is what has been lacking. No one is safe, insecurity has taken over. Something needs to be done urgently and I am happy Nigerians are ready for the real change not like the APC change in 2015," he said.
He said he was happy that Nigerians are joining Labour Party on a daily basis and urged NLC, Trade Union Congress and all labour affiliates to join hands.
On his part, President of the NLC, Comrade Ayuba Wabba, said Nigerians cannot continue to be a consumer nation.
"We need to go back to production, which will tackle unemployment. Corruption is an organised crime against the Nigerian public," he also said.
He said protests and strikes alone could not fix Nigeria and called on workers to be ready to work to bring about good leadership in the country.
Wabba said leadership is about energy and intellectual capacity and explained that those saying Labour Party does not have structure will be surprised.
"Labour is ready to activate its structures in the 774 local government areas of the country," he said.