2023: Atiku unfolds five-point development agenda
3 min read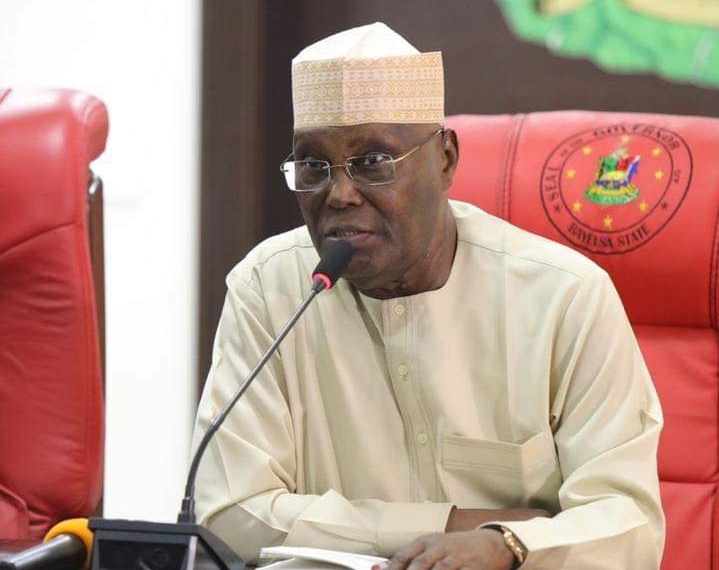 The presidential candidate of the Peoples Democratic Party (PDP), Alhaji Atiku Abubakar, has unfolded a five-point developmental agenda.
The agenda encompasses qualitative education, restructuring to foster true federalism and stability, a dynamic economy for prosperity, safety and security of life and property, and unity in diversity.
Atiku described the proposal as a social contract characterised by short, medium and long term strategies.
He promised to provide 3 million new jobs and lift 10 million Nigerians out of poverty annually.
The PDP candidate also promised to provide 25,000 megawatts (MW) of electricity and work for the refining capacity of 2 million barrels of crude oil per day.
In the plan, called: My Covenant with Nigerians, the former Vice President described himself as an experienced, courageous and result-focused leader capable of taking the country through a rough situation and making a positive difference.
The 74-page document re-echoes Atiku's 2019 manifestos with a minor adjustment to reflect proposed solutions to post-2019 challenges.
Atiku is expected to unveil the plan today in Lagos to captains of industry, leaders of commerce and officials of the Nigeria Guild of Editors (NGE), led by its President, Mallam Issah Mustapha.
He said: "The Atiku Plan would provide a distinct economic, political and social development road map and get Nigeria working again."
According to him, at no other time has the poverty in the quality of leadership and governance been worse than it has been since 2015.
Atiku said: "I am offering myself again to provide the desired leadership. I have a history of economic reform and political transformation. As a private businessman of many years, I have a deep understanding of our economy and its challenges.
"As a Vice President, our administration demonstrated willingness to reform, and to implement a formal development agenda, the NEEDS and SEEDS.
"As head of the economic management team, I was instrumental to the design of a private sector revival strategy and advocated the opening up of the economy for private sector investment in the IT sector. Today, it is undeniably the fastest-growing services sector in the Nigerian economy."
Atiku said the agenda would be guided by three basic principles: greater private sector participation, discontinuation of government monopoly in infrastructure, including refineries, rail transportation and power transmission, and greater market leverage in price determination, and elimination of persistent price distortion due to interventionist exchange rate management policy.
The PDP flag bearer promised to increase the Gross Domestic Product (GDP) from $2,000 to $5,000 by 2030, achieve economic diversification, expand the export base in manufacturing, oil and gas, build a knowledge-based economy and promote inclusion through job creation and liberation of the poor from poverty.
Emphasising that the Power sector reform will be a critical policy priority, Atiku said: "By 2030, Nigeria shall make a giant stride in diversifying its sources of power and delivering up to 25,000 megawatts."
Atiku also promised one million housing units through private sector-led effort, 5,000 kilometres of modern railway lines and 70,000 kilometres of paved road network.
The former vice president said there would be more transparency and efficiency in the management of institutions in the oil and gas sector.
He also said all government-owned refineries would be sold and new licences issued for Greenfield investment in crude oil refining.
Atiku said he would reposition education by promoting research in science and technology, robust health care system, vocational education and support for people with special needs.
He said: "I truly believe that an educated population forms the backbone for a progressive and prosperous society. Education is the key to unlocking opportunity, prosperity and progress. Education can and should be this key."
The former Vice President promised an all-inclusive governance structure to harness national diversity and a just environment where rights of citizens would be protected.
On corruption, he said if elected, his government would strengthen policies and measures for detecting corruption through a strong technology infrastructure that supports the end-to-end operations of governmental businesses for transparency, accountability, efficiency and effectiveness.
He also promised to enhance whistle blowing and witness protection policies.