Peter Obi's endorsement by Obasanjo is worthless — Tinubu
2 min read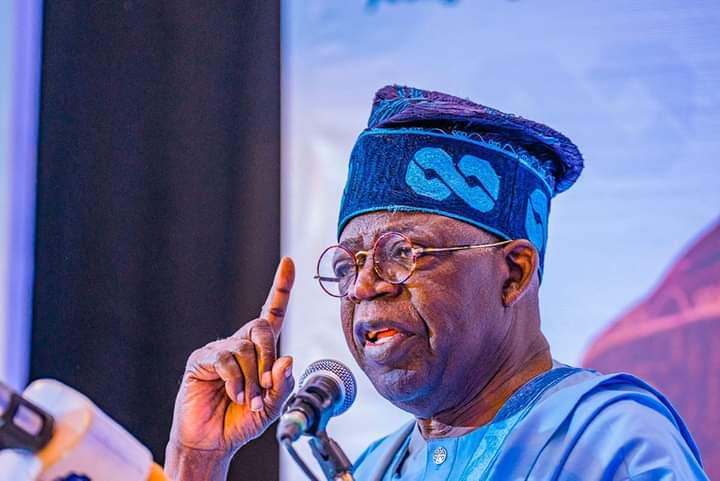 The presidential candidate of the All Progressives Congress (APC), Bola Tinubu, has dismissed the endorsement of Peter Obi, his Labour Party rival, by former President Olusegun Obasanjo.
In a statement which Bayo Onanuga, Director, Media and Publicity of the APC Presidential Campaign Council, issued on his behalf, Tinubu described the endorsement as worthless.
He described Obasanjo as a political paperweight, who cannot win his polling unit for Obi in the election.
"We respect the democratic right of former President Obasanjo to support and endorse any candidate of his choice in any election.
"Except that he made it known formally in his new year message, any discerning political watcher in Nigeria knows that Chief Obasanjo's preference for Peter Obi is expected. He had earlier stated his position at various public events, the last being at the 70th birthday anniversary of Chief John Nwodo, former President of Ohaneze Ndigbo in Enugu.
"We make bold to say that our party and candidate, Asiwaju Bola Ahmed Tinubu will not lose sleep over Obasanjo's move, as Obasanjo is notorious for always opposing progressive political forces, as he did against MKO Abiola in 1993.
"The endorsement is actually worthless because the former President does not possess any political goodwill or leverage anywhere in Nigeria to make anyone win a Councillorship election let alone win a Presidential election. He is a political paperweight.
"He is also not a democrat anyone should be proud to be associated with. We recall that in 2003 and 2007 general elections when he was a sitting President, Obasanjo used all the coercive instruments of State at his disposal to railroad people into elective offices against the will of Nigerians as expressed at the polls. In 2007, he declared the polls a do or die affair after he failed in his bid to amend our constitution to have a third term.
"From our records, President Obasanjo has not successfully made anyone win election in Nigeria since then.
"Not even in Ogun State can anyone rely on his support or endorsement to become a governor or Councillor.
"We pity Peter Gregory Obi as we are confident that Chief Obasanjo can not win his polling unit and ward in Abeokuta for Obi in the coming Presidential election on 25 February, 2023.
"Chief Obasanjo's endorsement is not a political currency Mr. Peter Obi can spend anywhere in Nigeria because he is not a political force, even in his part of the country.
"Chief Obasanjo similarly endorsed Alhaji Atiku Abubakar, Peoples Democratic Party candidate in 2019 against President Muhammadu Buhari. Atiku was walloped by Buhari with a wide margin in the election," Onanuga said.