Nasarawa LP tasks residents on PVCs collection
2 min read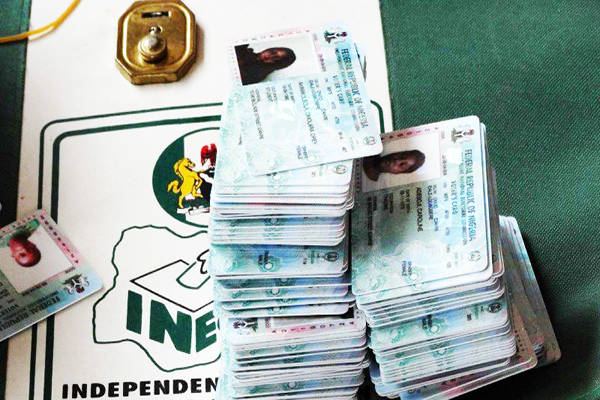 The Nasarawa State Labour Party has charged residents who recently registered for their Permanent Voter Cards to visit the Independent National Electoral Commission offices across the 13 Local Government Areas of the state to get their cards in order for them to exercise their franchise during the 2023 general election.
The party also admonished the state's residents to eschew all forms of violence during and after the elections to ensure that credible leaders are voted into office.
This was contained in a statement signed and made available to newsmen by the Nasarawa state LP chairman, Alexander Emmanuel, on the occasion of the 2023 New Year celebration in Lafia on Sunday.
Emmanuel said, "The Labour Party in Nasarawa state is wishing all residents of the state, especially our teeming loyalists and supporters across the 13 LGAs of the state, a happy, rewarding, and fulfilling New Year celebration.
"As we are all aware, 2023 is an election year which presents to us another opportunity to renew our pact with the electoral process and reaffirm our trust and confidence through the ballot box for our choice candidates who will ensure that we all enjoy the dividends of democracy.
"It is for this reason that I want to urge all residents of Nasarawa state to avoid engaging in any altercations or actions capable of causing disunity in the state before, during and after the elections.
"I also want to use this opportunity to call on all eligible voters in Nasarawa state who recently registered for their PVCs to go and collect their cards because the new Bimodal Voter Accreditation System technology which will be used to conduct the elections will make their votes count.
"INEC has given us the assurance, so they should not be afraid that their votes will be stolen.
"INEC commenced the distribution of Permanent Voter Cards to eligible voters on December 12, 2022 and it will end on January 22, 2023. The PVCs is their rights, it is also their power and voice.
"Every Nigerian needs it to elect credible leaders into office in the coming elections."
While urging the electorates to vote for all candidates of the Labour party both at the national and state levels, the LP chairman called on security agencies to be professional in carrying out their duties during the 2023 elections.
"It is very clear to all Nigerians that the APC led government has failed us. The country has not been moving forward since the party took over power in 2015. But we now have an opportunity to correct that wrong by voting for the Labour party's presidential candidate, Peter Obi; the Nasarawa state governorship candidate, Joseph Ewuga, and all candidates of the party across the state," the statement added.