Peter Obi, the new political maverick — By Emeka Ugwuonye
3 min read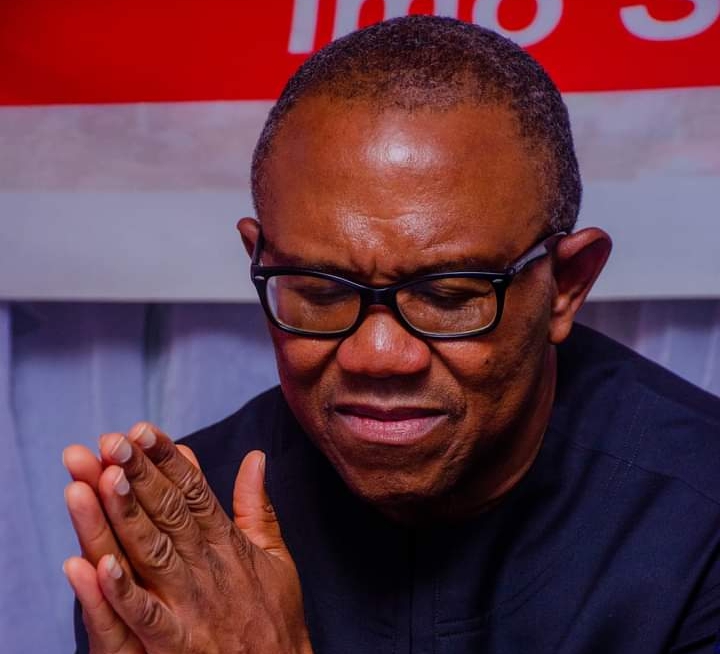 There is no doubt that Peter Obi has dominated the thoughts of average Nigerians as they contemplate the elections of 2023. Since MKO Abiola's campaign in 1993, no presidential candidate in Nigerian elections has ignited such a dynamic grassroot campaign mobilization as Peter Obi has been able to achieve in the past one month after declaring his intention to run. He has indeed brought to Nigeria a system of voter mobilization that has not been seen in this country. Within a month, he has achieved a level of name recognition that placed him ahead of his rivals by a wide margin.
The progress of Obi's campaign movement may come as a surprise, but that shouldn't be if one takes into consideration Obi's track record. He is one politician that is so easy to underestimate, yet the record shows that he clinched victory in circumstances where people expected him to lose. He is well-liked. He looks humble. He speaks and acts with modesty. He has an unassuming dispositions. He is the average man's friend or brother. Many see a bit of themselves in Obi and his messages are connecting with the people, especially the young people. If democracy means really what the books say – the will of the people – there will be no doubt that Obi will most likely get the votes to become the next president of Nigeria in 2023.
But Nigerian experience has shown that democracy is not really a game of numbers. Rather, it has been a game of complicated intrigues, dishonest manipulations, intimidation and systemic corruption. Obi has too many obstacles in his way, even before he gets to the point of the real contest. This realization led this writer three weeks ago to predict that Obi would not make his party's primaries. This prediction attracted the anger of Obi's supporters, who did not waste time to attack the writer. But he has been proven right sooner than expected. Obi has recently resigned from his party and joined a relatively new and weaker party – Labor Party. Indeed, this writer was right and Obi's ardent supporters were wrong.
Leaving PDP became necessary because, according to Obi and his chief campaign officer, Dr. Okupe, the party is too corrupt. However, according to other reports, Obi was being marginalized by PDP Governors, who don't want him. And since these Governors play key roles in the primaries, their opposition to Obi signaled an early death to Obi's ambitions. Leaving PDP is thus the only way to stay in the game till the finishing line. It was a wise decision for him. However, changing party in the middle of campaign and changing from an entrenched party to a much weaker party carries numerous risks. First, Obi, will start from the scratch to convince the leaders of his new party to support him. Even if he does, his party's only change of pulling sufficient weight to make any difference is if his party forms a coalition with other parties. And that means that Obi will further have to convince the coalition partners to support him. This will be tough.
When this writer foresaw all these, he stated that Obi is an excellent material but is largely unelectable. Most misunderstood what the writer meant. Obi is an excellent material. He is intelligent. He has connected with the voters better than any of his rivals. But the obstacles he will face are just beginning to show themselves. And in the end, these obstacles are likely to rob him the opportunity he craves.
One thing we must know, however, is that regardless of how Obi ends up with his current campaign, he has established himself as a serious national politician to contend with in Nigeria. And given his style of campaign mobilization, one can predict that if Obi misses 2023, he will be the most eligible candidate in 2027, though then he will be facing an incumbent, except if Jonathan wins the 2023 elections under APC. All should watch Obi. He is the man of this campaign season.
Emeka Ugwuonye is a Harvard trained attorney, human rights lawyer and founder of Due Process Advocates International.