Peter Obi stained by IPOB agitation, VP slot is his only chance with northern votes — Kwankwaso
2 min read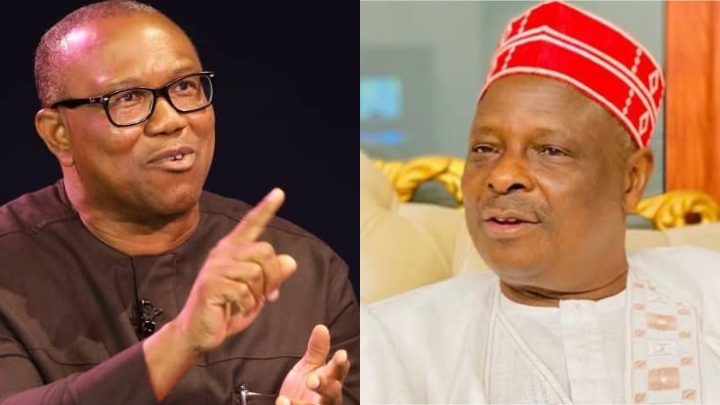 Former Kano State governor and presidential hopeful of the New Nigeria People's Party, Senator Rabiu Kwakwanso says Peter Obi's presidential ambition has been stained by IPOB's agitation in the South-East
Mr Kwankwaso explained that Mr Obi and Labour Party could not win the 2023 presidential election even if they had a landslide electoral victory in the South-East.
The NNPP flag bearer stressed that Mr Obi would be better off as his running mate.
He concluded that if Mr Obi wanted votes and support from the North, he might be left with no choice but to accept the NNPP's VP slot.
"As long as he wants votes from the North, that's the situation fortunately or unfortunately today," Mr Kwankwaso pointed out.
Mr Kwankwaso told Channels TV during an interview that northerners despite being the worst victims of President Muhammadu Buhari's "maladministration" still believed in Nigeria's unity. He declared that northerners were opposed to IPOB's secession agitations in the South-East, where Mr Obi hails from.
"You see, the northern voter is the worst hit on this issue of maladministration in this country. But even under that circumstance, a northern voter also believes that he is better (off) with one united Nigeria and therefore most of the things happening in the South especially in the South-East," Mr Kwankwaso explained. "People are not comfortable with that."
He added, "And as long as you have someone from there in any party, it will be very difficult for the northern voters to vote. And that's the situation now."
The former Kano governor, citing the crisis bedevilling the South-East region, emphasised northerners would rather vote a northern candidate in other parties than vote a South-Easterner perceived to be a threat to the nation's unity.
"If anyone from the south east under this circumstance becomes the presidential candidate of our party or any other party, the implication is that because of the activities and every other issue that are real on the ground, northern voters will certainly go for their northern candidate in another party," stated Mr Kwankwaso.
Mr Kwankwaso also mentioned that it would be politically suicidal for him and Mr Obi to accept the Labour Party's VP slot.
"So the thinking is that it's not whether I like it or I don't like it, the fact remains that everybody will lose. He will lose, I will lose," the NNPP presidential candidate reasoned.
Kwankwao who is widely known as a loud mouth politician has always mischievously believed he has higher electoral value than Mr Obi.
Source: Newsband