Peter Obi and SABMiller investment: TheCable is guilty of junk journalism — Moses Ochonu
4 min read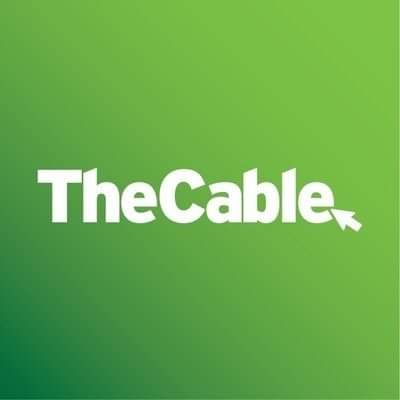 Peter Obi is not the first governor to invest his state's funds in a new, promising private company. Akwa Ibom, Lagos, and Delta states invested in the newly licensed and then new entrant into the Nigerian telecoms industry, ECONET.
Governors sometimes see an opportunity in a new venture and invest their state's funds in it to grow and yield dividends as part of a future rainy-day investment.
So, such investments are not in and of themselves a problem.
The case of Peter Obi's investment in SABMiller is being sensationalized for obvious political reasons because his family's holding company, NEXT International, also bought shares in the new brewing venture.
The Cable is guilty of reckless and perhaps paid hack journalism by doing a shockingly fuzzy and misleading analysis of the state investment in question.
The Cable takes an investment that was made in in Naira 2011 (at a time when a dollar exchanged for N155) and for reasons known only to it and God appraised the value of that investment in dollars in 2022 when the naira exchanges for $600).
What is the value of the N3.1 ($20 Million in 2011) investment in Naira today? The Cable fails to provide that all-important number.
What about the fact that, in 2018 (9 years after the initial investment), even with the Naira struggling at 380 to a dollar, the value of the N3.1 billion investment stood at N26.1 billion (or $72.4 Million)? The Cable leaves that crucial detail out.
What happened between 2018 and now to bring the dollar value of the investment to around $6 million is called Buhari-APC economic management, a combination of the Naira's collapse and the collapse of the Nigerian stock market following double-dip recessions and other economic calamities.
It's the same thing that happened to Nigerians' Naira savings, which they realize when they're making purchases in this hyper-inflationary economy or when they're trying to purchase dollars to pay school fees for their wards abroad or to pay for imported goods. It's the same thing that happened to Nigerians with stock holdings in Nigerian public companies. The value of these stocks has been wiped out.
None of these pesky little details makes it into The Cable's specious analysis.
This is scandalous enough, but The Cable then neglects to collate and publish the yearly dividends (from profits) that Anambra state has reaped from the investment for the past 11 years.
This is scandalous journalism designed clearly to damage the growing Peter Obi phenomenon. Candidate scrutiny is great, but it should be based on transparent disclosures and truth—the whole truth.
I am personally not convinced that Peter Obi can win the 2023 presidential election. I don't think he enough time to grow his support nationwide, and his party does not have the in-built advantage of having elected officials at all levels to help mobilize votes across the country.
Many of his ardent supporters support this realistic position, but it's not just about winning for them, and there are scenarios in which Peter Obi and his supporters win even by losing. I am of course eager for my prognosis to be proved wrong and for him to pull the shocking political upset of the century.
Regardless of where you stand on Obi, however, you cannot accept this cash and carry journalism as a work of research or reportorial rigor, and you certainly cannot be dignifying it by sharing it approvingly.
Now, let's return to the main issue of Peter Obi's decision to invest Anambra funds in SABMiller-Nigeria. It was a well-intentioned decision. He saw a promising opportunity in a new company and decided that Anambra State should benefit from it. He didn't recklessly risk Anambra money where he or his family was not prepared to risk theirs. And the investment has made money for Anambra, yielding a modest return for Anambra State even without factoring in the annual dividend over a decade and even in the face of acute Naira depreciation and other macroeconomic headwinds.
Obi did not personally profit from the investment, and I have not seen any evidence that the investment did not follow due process of approval by the state legislature.
Yet, good intentions and profitability aside, Obi should not and would probably not do the investment under the same circumstances today.
There is no evidence that there's anything illegal or fraudulent about the investment, but it doesn't pass the ethical smell test. A cynical, prejudiced interlocutor could argue plausibly that, given the fungibility of shares, funds, and assets in a publicly trades company, Anambra State's N3.1 billion investment helped to boost the share value of SABMiller-Nigeria, thereby indirectly and hypothetically benefiting Next International, Obi's family holding company which also invested in SABMiller-Nigeria.
That said, if this indirect, far-fetched, and hypothetical scenario is all the APC-PDP political establishment can come up with against Obi's 8-year sojourn in public office as Governor then the man may be as good as advertised and is certainly an angel compared to his opponents in the APC-PDP establishment.
Moses Ochonu is a Nigerian-American based renowned scholar.