Pastor Ayo Oritsejafor allegedly divorces wife
2 min read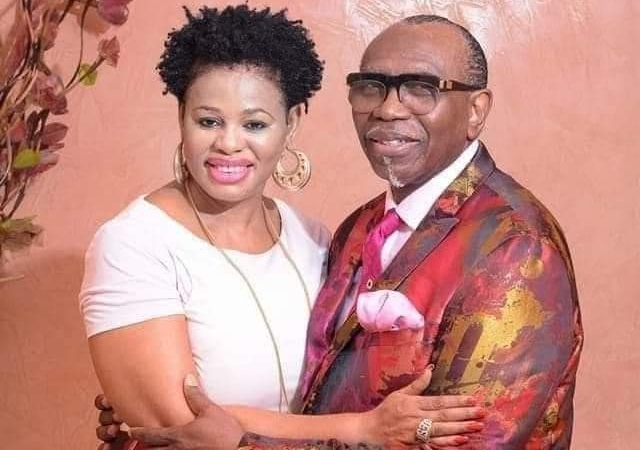 The marriage of Pastor Ayodele Joseph Oritsegbubemi Oritsejafor, also known as Papa Ayo Oritsejafor, the founder and Senior Pastor of Word of Life Bible Church, located in Warri, has allegedly crashed.
According to an exclusive report by ENigeria Newspaper, Pastor Ayo Oritsejafor, who is married to Helen, has moved out of his matrimonial home to a safe location.
Helen Oritsejafor according to sources in the Church, has been a thorn on the flesh of the pastor.
Some members of the Church who spoke under the condition of anonymity said that Helen has been physically attacking Papa Ayo Oritsejafor on a regular basis.
"She has been attacking Papa Ayo each time he came back home from Church and it's no longer funny.
"Papa had to move out of their matrimonial home and camped in an unknown location for fear of his life because she has made some threats too".
Helen also stopped attending church services for a while, according to a source.
Another member while collaborating the story said, "They have been at logger head since 2020, when mama Helen left the house to United Kingdom before some top members went and plead on papa's behalf for her to come back home".
Meanwhile, another source which News Band could not independently verify said that pastor Ayo has officially filed for a divorce.
Pastor Ayo Oritsejafor married Helen in 1997, precisely 13 months after his first wife, Stella, died. Together with Stella they founded Word of Life church together on November 15, 1987.
Stella passed away in March 1996 as a result of diabetes complications and afterwards he married Helen.
After years of waiting for the fruit of the womb, Helen gave birth to three children: Ayodele Joseph, Ayodeji, and Ayodeta.
The triplets are believed to be his only offspring from the two marriages.
Pastor Ayo was the first Pentecostal pastor to serve as president of the Christian Association of Nigeria (CAN), a position which he held for five years.