Atiku will go to Chatham House on invitation – Kola Ologbondiyan
2 min read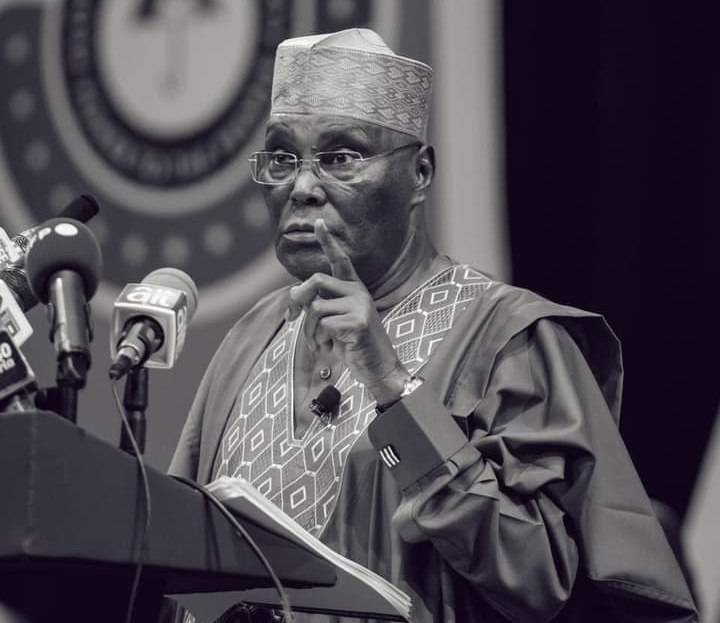 A former national publicity secretary of the Peoples Democratic Party (PDP) and the spokesperson for the Atiku Abubakar presidential campaign council, Kola Ologbondiyan, has said that the PDP presidential candidate will only go to the Chatham House when invited.
Ologbondiyan spoke during a chat with Arise TV on issues surrounding electioneering ahead of the 2023 presidential election.
The presidential candidate of the All Progressives Congress (APC), Bola Ahmed Tinubu, was on Monday at the international policy and governance platform (Chatham House), where he revealed some of his plans for major sectors like defence, economy, education, and technology if elected as president come 2023.
Meanwhile, Tinubu's PDP counterpart, Atiku on the same day took his presidential campaign to Tinubu's stronghold in Lagos State, where he assured Lagosians of his plans for restructuring and privatization of the nation's oil refineries to boost local crude oil production.
Commenting on it, Atiku's spokesperson said there's nothing wrong with privatization, noting that it would maximize the country's economic potential to boost local crude oil production.
He said: "What is wrong with privatization? With generating funds to encourage good governance? Atiku Abubakar is saying, 'Look, when I am elected as President, my responsibility in government will be to provide an enabling environment in which private enterprises can thrive."
"And he's telling Nigerians that that's the global practice. So, we can't sit and allow the kind of leakages that is happening in NNPC today, through the refineries, to continue. So, Atiku is saying, 'let's generate this fund and put it in the informal sector of the economy."
On Tinubu's visit to Chatham House, Ologbondiyan said Atiku would attend when invited, adding that he would not handle the questions there like the APC candidate did.
He said, "On Chatham House, I want to assure you that whenever our candidate is invited, he will go there. But he will not go as a proxy presidential candidate who will now go and rely on surrogates – like in an exam hall – and be looking at others to see what they are writing."