Osun 2022: Peter Obi's LP, PDP will "labour till death" — Tinubu
1 min read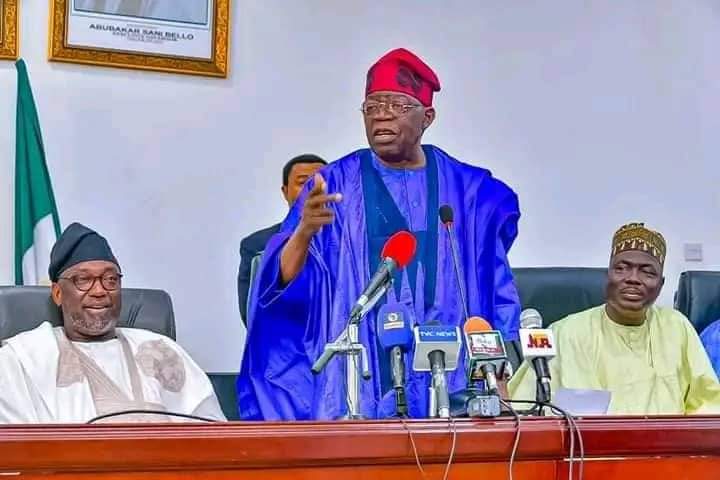 Bola Tinubu, the frail Presidential candidate of the All Progressives Congress (APC) has described the Peoples Democratic Party (PDP) and Labour Party (LP) as mushroom parties.
Pledging on Tuesday to ensure that both parties will "labour till death", Mr Tinubu, while campaigning for incumbent governor, Gboyega Oyetola, APC candidate in the upcoming July 16 Osun governorship election, pleaded with the electorates to "please do the same thing you did in Ekiti. Come out with your PVCs and vote massively for APC."
Mr Tinubu told APC supporters to "Think about your children and vote accordingly so you can see the future. Come out en masse. Don't mind PDP and other mushroom parties – parties like Labour; they will labour till they die. God will not make you labourers."
Scheduled for this weekend, the Osun election has Lasun Yusuf as the LP candidate. He will slug it out at the polls with Mr Oyetola and Ademola Adeleke of the PDP.
On Monday, Mr Obi, the LP presidential candidate, had called on his supporters to donate in support of Mr Lasun, saying that the LP plans on using the Osun governorship election to "begin the process of taking back Nigeria."
He explained that the donated funds "will be used to cover expenses for our polling unit agents and logistics on election day."