Obi will be president, says prophet who predicted Trump's emergence
2 min read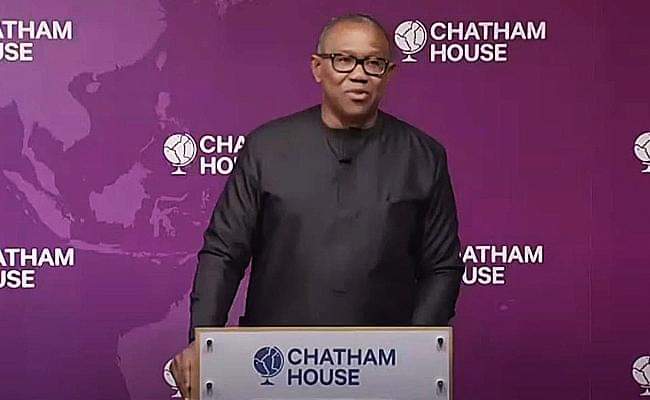 A Senior Pastor of Life Hope Salvation Ministry International, Jiwkoyi Abuja, Prophet Denis Mongba has said the Labour Party (LP) presidential candidate, Peter Obi, must be president of Nigeria.
He said the Nigerian electorate can't afford to ignore the candidate of the Labour Party (LP) Peter Obi. He also said that, he saw international communities throw their supports on him.
Prophet Mongba disclosed this during his church service, noting that last two years the Lord told him that Nigerians were not ready for Igbo presidency, but at the same time a voice that would rise up from the East can't be ignore, adding that the voice is that of Peter Obi.
He said, " Last two years the Lord told me that Nigerians were not ready for Igbo presidency, but he said to me a voice that will rise from Igbo for presidency can't be ignore by anyone. Peter Obi is that voice whether it's this year or later years God want't him to be the president of Nigeria, I don't know but what I know is that Peter Obi will be the president of Nigeria.
"I saw international communities supporting Peter Obi in this election. There is going to be a lot of politicking and betrayals in the political landscape of Nigeria during this 2023 general elections, but at the end the winner must surely emerge.
According to the Prophet, Peter Obi's candidacy is divine and the Nigerian youths, the church and of course past leaders have a big role to play for his emergence.
He noted that if Obi emerges as the winner and declared the President of Nigeria, the backbone of agitations in Nigeria would be crushed. Though, agitations will still be there but minimise because his regime shall be the platform for great transformation of Nigeria.
It will be recalled that, the Cross River State born Man of God had on December 31, 2022 prophesied that the power that be in Nigeria will try to manipulate the election to favour a particular candidate from a particular tribe, but warned that Nigerians should pray against the repeat of 2019.
He also prophesied that a top Government official in USA will lose a voice and that former US president Donald Trump's voice will rise again, and as at today, former speaker of the US house of representatives Pelosy could not retain her seat
His 2022 prophecy on a president of a country resigning from office has just come to passed barely three weeks into the new year, as the president of vietnam resigned.
Source: New National Star