Obi describes reported merger with Atiku, Kwankwaso as mere rumours
2 min read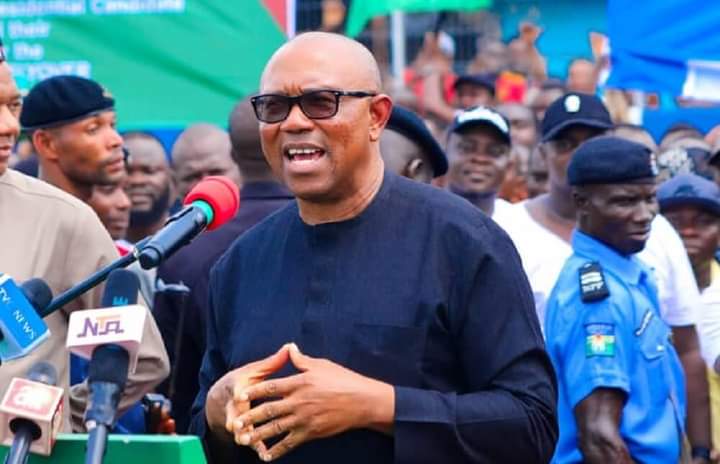 Mr Peter Obi, the presidential candidate of the Labour Party–LP, has described the reported merger with Atiku Abubakar of the Peoples Democratic Party—PDP and his New Nigeria's People's Party—NNPP as mere rumours.
He made this known on Monday while speaking at the party's rally in Edo State ahead of the local government elections in the state.
Though, the clarification is coming after it was reported in some section of the media he was in discussion with Atiku and Kwankwaso for a possible merger in case the presidential election petition tribunal calls for a re-run.
Also, part of the political interface according to report, is to set up a formidable party that can effectively wrestle power from the All Progressives Congress–APC in 2027.
The report claimed that the trio had decided to wait and watch the outcome of the election petitions in court, which would determine their next line of action.
But Obi while assuring LP supporters of his commitment to the party, noted that the party will continue to grow stronger and better in the midst of detractors.
He said, "Labour Party will continue to grow. We will continue to go stronger (and) better. Half of the things you are hearing everywhere are rumours, don't listen to them. We are committed to building a better and a new Nigeria where we will move Nigeria from consumption to production."
Speaking further, Obi advised individuals contesting local government elections in the state to avoid making fake promises.
He urged them to ensure a fulfilment of all campaign promises in the event of their victory.
He said, "Those of you who are contesting, go and tell the people what you will do and whatever you say, if you succeed, do it. No more promise-and-fail. The time for fake promises has passed in this country; we don't want anybody to promise us fake things now. Anything you promise you must deliver."