NNPP sacks BoT chair who suspended Kwankwaso from party
2 min read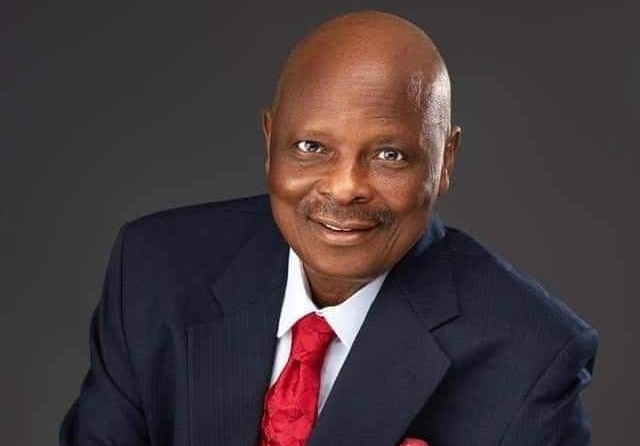 The New Nigeria Peoples Party, NNPP, on Tuesday expelled its chairman of Board of Trustees, BoT, Boniface Aniebonam, and several other national officers over alleged anti-party activities.
The national publicity secretary, Agbo Major, and a host of other officials were affected by the sweep.
Its national legal adviser, Robort Hon, who said this at the party's National Executive Committee, NEC meeting in Abuja, accused them of sabotaging NNPP.
Hon accused Aniebonam of creating a parallel group within the party with a view to causing disaffection in the party.
"At the National Executive Committee (NEC) meeting of the NNPP held in Abuja today, August 29th, 2023, Dr Boniface Aniebonam, Agbo Major and several others were expelled from the party.
"The NEC also moved several other motions relating to the Logo of the party, the Amendment of the constitution, ratification of the state caretaker committees, and suspension of two Articles in the constitution of the NNPP 2022.
"At the meeting were Gov. Abba Yusuf of Kano State; the Acting National Chairman, Malam Abah-Kawu Ali; the Speaker of the Kano State House of Assembly; Engr. Buba Galadima and many others.
"NEC noted that these suspended persons (now expelled) purportedly held a Board of Trustees meeting in Apapa, Lagos, this morning. Naturally, their meeting was null and void and had no effect," said the NNPP' legal adviser.
He said that the party's NEC upheld motions to extend the tenure of the acting national chairman, Abah-Kawu Ali, and to redesign the party's logo.
In his remarks, Gov. Abba Yusuf of Kano state, said he would continue to work closely with the national leader of the party, Rabiu Kwankwaso, in his efforts to reposition the NNPP.
Also addressing the NEC, the national secretary of the party, Olayoku Dipo, said that the party was in the process of setting up a properly constituted BoT in line with its constitution.
Mr Dipo said that the party's leadership was planning to change NNPP's logo, adding that the party's fortune at the 2023 general elections was affected by the current logo.
Also, the NNPP BoT secretary, Buba Galadima, commended the party's NWC for its role in stabilising the party.
In a related development, the factional BoT of the NNPP, led by Mr Aniebonam, suspended Mr Kwankwaso at its meeting in Lagos.
The secretary of the factional BoT, Babayo Abdullahi, said Mr Kwankwaso had been suspended for six months over anti-party activities, adding that it also suspended the NWC of the party.
Mr Abdullahi said that the suspension was put to a voice vote by members of the party at the special general assembly in Lagos.
"The BoT also appointed new national officers headed by Dr Agbo Major as acting National Chairman and Comrade Ogini Olaposi as acting National Secretary, alongside about 18 others," he said.
NAN