Nkporo community will reward Kalu's outstanding performance with votes — APC chieftain
1 min read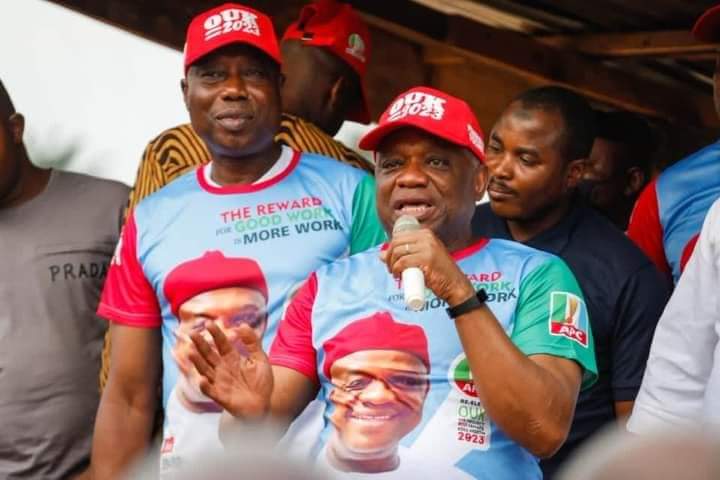 A chieftain of the All Progressives Congress (APC) in Abia State, Hon. Ude Agbai says the people of Nkporo in Ohafia Local Government Area would vote massively to reelect the Chief Whip of the Senate, Orji Uzor Kalu in the forthcoming February 25, National Assembly election.
According to him, Senator Kalu's love for Nkporo community was evident with the numerous projects he has executed across the clan, ranging from rural electrification, construction of roads, sinking of boreholes, renovation of schools and health centres, employment and political appointments for Nkporo sons and daughters, vowing that Nkporo would reward Kalu's outstanding performance with massive votes.
Agbai stated this on Thursday during Senator Kalu's campaign rally at Etitiama Nkporo, saying the massive turnout of Nkporo voter's during the rally speaks volume of the reality on ground.
"The huge turnout and excitement of the chiefs, women and youths is because we have a leader to reckon with; a leader with the heart of gold. Senator Orji Uzor Kalu was the first leader to make an Nkporo man a commissioner, House Member, Reps Member, Speaker, Abia State House of Assembly and so many others. He built so many roads in Nkporo, gave us free education and I am a beneficiary of that free education; he gave us electricity, sunk boreholes, renovated our schools. Nkporo belongs to you and we shall give you 100% votes here," he said.