Former Ohanaeze Ndigbo chieftain calls for Kanu's release
2 min read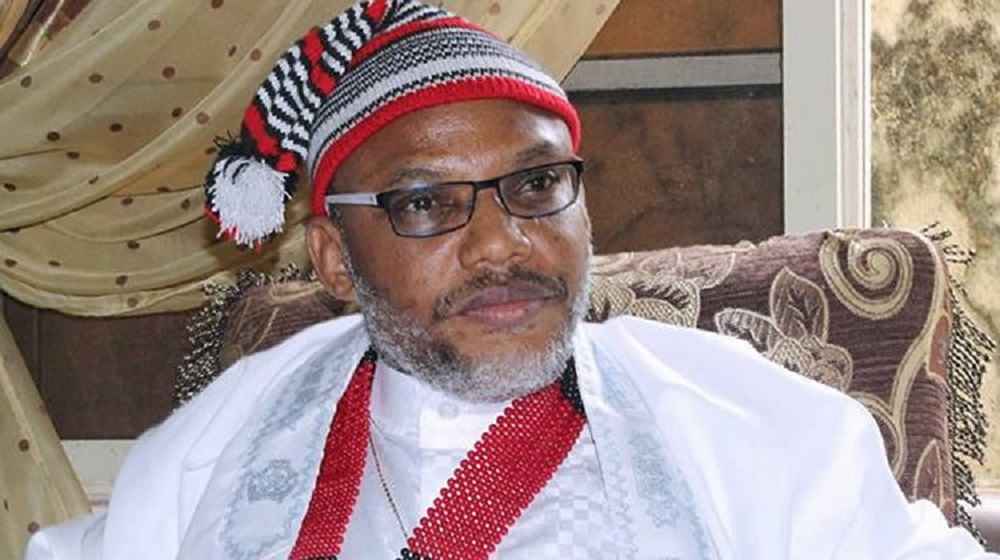 A former caretaker President-General of Ohaneze Ndigbo, Chief Ralph Obioha, has urged President Muhammadu Buhari to release the embattled leader of the proscribed Indigenous People Of Biafra (IPOB), Nnamdi Kanu.
In a statement tittle, "A patriotic call on President Buhari to release Mazi Nnamdi Kanu" which a copy was made available to News Band Newspaper, the former presidential hopeful noted that the continued detention of Nnamdi Kanu is compounding the security situation in the Southeast region.
While appealing to the president to release the separatist leader, Obioha however, noted that Nigeria, under his watch, cannot afford to miss the golden opportunity to explore a more reconciliatory path to resolving this matter of Nnamdi Kanu and Biafra agitation.
The statement reads, "It is with a high sense of patriotism and concern for the corporate existence of Nigeria that I hereby earnestly call on you to release Nnamdi Kanu from detention. I do so from my vantage position and wealth of experience as former caretaker President-General of Ohaneze, a former member of Federal House of Representatives and a former presidential candidate, among others.
"I have followed events surrounding Kanu from when he was brought back to Nigeria from Kenya under circumstances that have been condemned by the courts of the land. It's my understanding that even the United Nations has intervened with a call for his unconditional release.
"Mr. President, all Nigerians must be mindful of our diversity and the many mutual advantages we as citizens derive from such diversity. A recognition of this diversity requires that our leaders remain vigilant to any situation that will cause a lasting disaffection of one part against the other.
"In my view, this matter of continued detention of Nnamdi Kanu is roiling the Eastern region of Nigeria and disaffecting legions in Southeast particularly. It's also core to the rising insecurity in Southeast.
"This is the time, Mr. President, to demonstrate magnanimity and broadmindedness, especially as Nigeria prepares for a crucial election that will redefine the unity of Nigeria.
"Southeast is an important integral part of the Federation and anything that might challenge its unfettered participation in the election needs to be nipped in the bud.
"The coming 2023 election has provided an opportunity for Mr. President to reconsider the matter of Kanu and pursue the path of political solutions instead of the law enforcement solutions that appear to have made the situation worse.
"Mr. President, as you consider what will be your legacy, I will recommend that you keep in mind that Nigeria, under your watch, cannot afford to miss this golden opportunity to explore a more reconciliatory path to resolving this matter of Nnamdi Kanu and the issues driving it."