Niger: Sanusi briefs Tinubu after meeting with junta leader
1 min read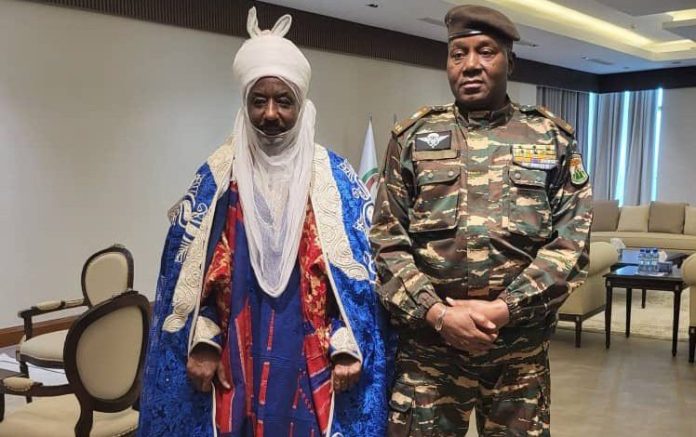 Alhaji Lamido Sanusi, former Emir of Kano has briefed president Bola Ahmed Tinubu after his meeting with the Niger Republic coup leader, General Abdourahamane Tchiani on Wednesday.
While addressing State House Correspondents, the former bank chief said his mission was a private one not known to the government.
"I came to brief him on the details of my discussions with leaders of Niger.
"We'll continue to do our best to bring the two parties together to improve understanding. This is the time for public diplomacy, it's not a matter that we leave to governments.
"All Nigerians, all Nigeriens need to be involved to find a solution that works for Africa, a solution that works for Niger, that works for Nigeria and a solution that works for humanity," he added.