Niger: Junta orders police to evict French ambassador
1 min read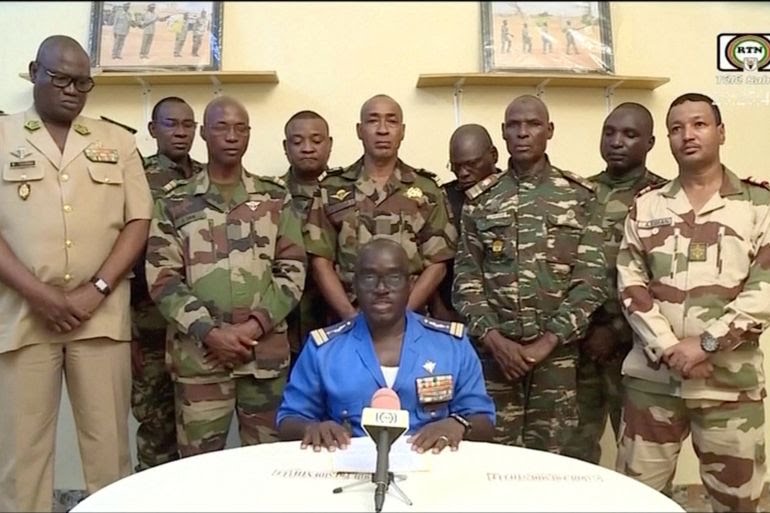 Military authorities in Niger Republic have directed the police to evict the French ambassador to the country, Mr Sylvain Itte.
This is coming following a wave of anti-French sentiment in the country.
The visas of French ambassador to Niamey and his family have been cancelled and police have been instructed to expel the envoy, the junta said in a statement.
The coupists ordered Itte to leave the country within 48 hours in response to what they called actions by France "contrary to the interests of Niger".
It said these included the envoy's refusal to respond to an invitation to meet Niger's new foreign minister.
Though, France has called for the return of President Mohamed Bazoum who was booted out of power by the junta.
It also supported efforts by West African regional bloc—ECOWAS to overturn the coup.
Meanwhile, the French foreign ministry said on Thursday that the coup leader does not have the authority to ask the ambassador to leave.
The ministry said that it was "constantly assessing the security and operating conditions of our embassy."
Earlier, President Emmanuel Macron said on Monday the ambassador would stay in the country and reiterated France's support for Bazoum.