New Anambra tax regime would restore sanity — Soludo
2 min read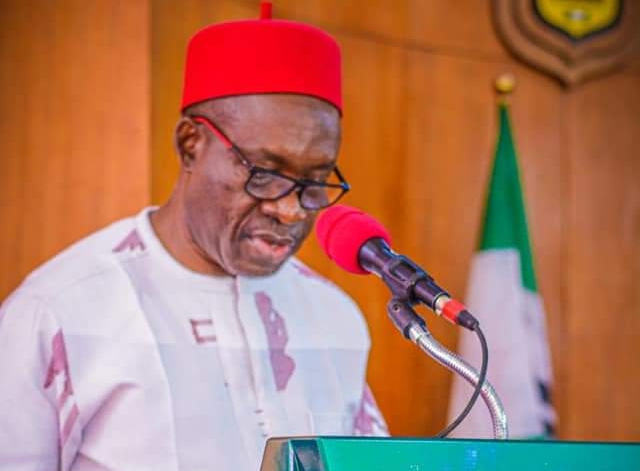 The executive governor of Anambra State, Prof Chukwuma Soludo has said that the new tax regime being introduced in the state would bring about sanity and accountability in the system.
The explanation came on the heels of protests and misgivings by transporters in the state, especially trycycle operators over what they described as exorbitant taxes and levies imposed on them by the state government.
Officials of the Government who have been explaining reasons behind the new policy, argue that the administration mean well for the people.
The Press Secretary to the governor, Mr. Christian Aburime observed that over the years, the state had suffered leakages and largely unaccountable system of tax remittances to the state government.
According to him, the resultant effect was the inability of the state to generate enough internally generated revenue to undertake capital projects that would impact positively on the lives of the people
Aburime, in a statement in Awka said: "Poised to deliver on his mandate and working to beat 'measured' time, the Governor Chukwuma Soludo-led administration has continued to reel out innovative measures to make life more decent and meaningful for the greater Anambra publics.
"In a world of constant drive for economic and fiscal efficiency, individuals and corporations usually seek beforehand, the opinion of relevant tax authorities on the tax incidence and liabilities applicable to specific transactions or commercial arrangements. "This is part of where Governor Soludo is headed; to enthrone a decent system in Anambra State where Ndi Anambra are the ultimate beneficiaries. Just like any other reforms, It comes with challenges and sacrifices".
He said that after embarking on due consultations with relevant stakeholders, the state government introduced what was considered as minimal levy for tricycle operators (keke) and shuttle buses, a move, he added, would eventually become beneficial to all actors.