More groups mount pressure on Peter Obi to dump PDP
2 min read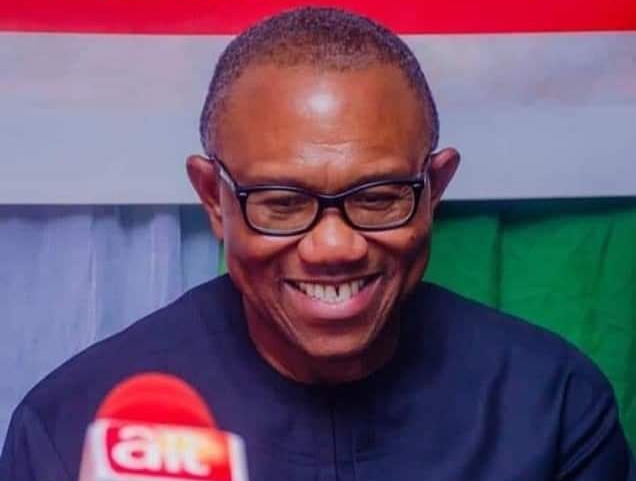 More groups today joined the call for Mr Peter Obi to leave the Peoples Democratic Party (PDP) and seek to actualise his presidential aspiration on the platform of another political party.
The Good Governance Group (GGG), Citizens Initiative for Better Nigeria, Delta State CSOS for Peter Obi, Naija Arise Network, and Northern Youth Alliance for Peter Obi, is demanding that the frontline presidential aspirant in the Peoples Democratic Party (PDP) "heed the call of the multitude and immediately resign from the PDP to join a 'Coalition of Parties for National Rebirth' to actualise your presidential ambition and fulfil the hopes and prayers of long suffering Nigerians".
A Coalition of 18 support groups for Peter Obi (COP) yesterday asked the former governor of Anambra state to dump the PDP and contest in the 2023 presidential election on the platform of another political party.
The Coalition stated that politicians inside the PDP presidential aspirants are doling out hundreds of millions of dollars to buy the delegates that will vote at the forthcoming PDP presidential primary. They therefore advised Peter Obi to move to another political party to contest the 2023 elections.
The Good Governance Group (GGG) after their meeting in Lagos to examine the state of the nation and the upcoming general elections also issued an urgent call for Peter Obi to lead "a coalition of parties for national rebirth" in the 2023 presidential election.
In a statement issued by the CSO's today they said, "The President Nigeria needs now must be: a decisive, principled and humane person who will tackle the prevailing insecurity head on and also inspire our men and women in uniform to be the best that we know that they can be a good manager of people and resources, and who has the capacity to refocus our political economy from sharing of resources to production of goods and value added services .
"We unanimously agreed that the best person to be the next elected President of Nigeria is Mr. Peter Obi, a past governor of Anambra State.
"A Coalition for Peter Obi (COP) had on Saturday 21st May 2022, organised "One-Million-Man March for Peter Obi" nationwide which proved without an iota of doubt, that the Peter Obi brand is more popular than the PDP.
"It is an open secret that the votes of PDP delegates for the presidential primaries are on sale. We plead with you not to join in the filthy and unwinnable game of money politics, the habitual domain of thieving politicians that smears and stains all that participate in it.
"Furthermore, you must not run foul of the 2022 Electoral Act which forbids candidates, from participating in more than one set of primaries in one electoral cycle.
"We therefore demand that you heed the call of the multitude and immediately resign from the PDP to join the coalition of parties for National Rebirth to actualise your presidential ambition and fulfil the hopes and prayers of long suffering Nigerians."