Man who assaulted female partner in Warri identified as Shell staff
3 min read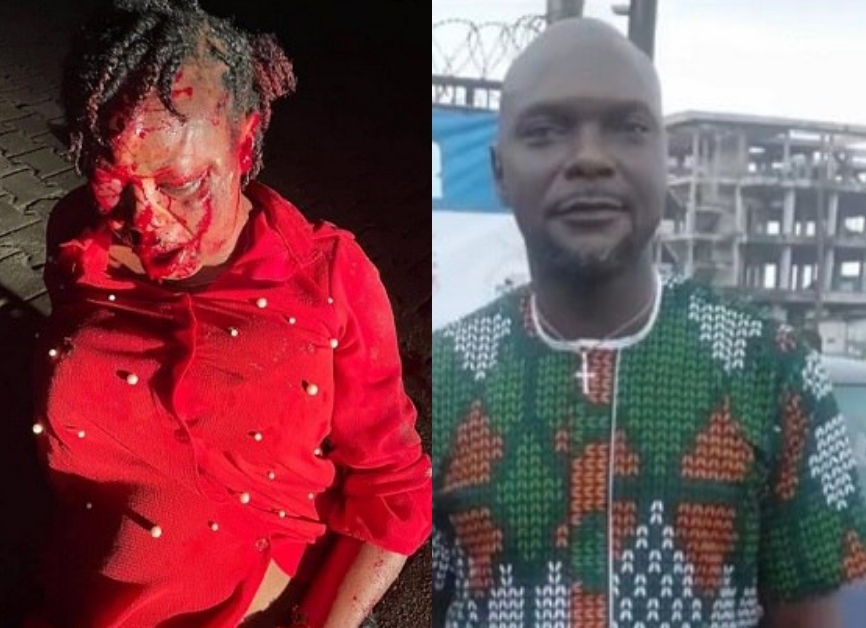 The identity of the suspect who brutalized his female partner beyond recognition in Warri, Delta State has been unmasked.
The information was given by Ms. Sodje Omoefe, the victim of the unfortunate attack.
Omoefe, who is gradually recuperating in the hospital identified her attacker as Godspower Owutuamo, a staff of Shell.
Recall that shocking photos showed the aftermath of a severe beating received by Ms. Sodje Omoefe from someone reported then to be her husband.
The victim has now revealed that the man who brutalised her is her ex-lover, not her husband as reported.
Speaking to activist Harrison Gwamnishu from the hospital, she said that the attack happened on Friday, September 15, because she refused to continue the relationship which was abusive.
Ms. Sodje said that while dating Godspower Owutuamo, she noticed his abusive traits and decided to end the relationship. She then blocked him everywhere and began avoiding him.
Worried that he might get violent, she told her son about it and then asked her son to come and live with her to deter her ex from attacking her.
However, she said Mr. Godspower lured her to a location with the help of someone who knows her, and then tried to persuade her to return to him.
She told him she could not get back with him because she was still healing from a fibroid surgery and her doctor had advised her to avoid things that could cause her harm.
He continued to beg her to take him back and when she refused, he attacked her while saying, "If I don't have you nobody can have you."
Ms. Sodje said he grabbed her and banged her head on the floor multiple times, which is how she sustained severe injuries that led to the bleeding on her face.
She also said that he tried to strangle her with his hands and forcefully banged her forehead with his multiple times. When she tried to run, he tackled her to the ground and continued hitting her. She said she couldn't stand after that because she felt pain at the spot where she had fibroid surgery.
He abandoned her there and fled the scene.
She was found by passersby who thought her dead and they reported to a police officer. It was the female police officer who took her to the hospital and introduced her to a lawyer to help with her case.
Asked if her attacker had been to the hospital to visit her, she said he told someone that he was scared to visit because he heard the police were after him.
It is alleged that he is currently in hiding and has refused to honour an invitation by the police.
Ms. Sodje says she risks developing severe eye problems due to the attack and she has been asked to see an eye specialist.
She added that because she has been at the hospital since the attack, her son has been the one running around to get justice for her, but the police allegedly asked for a mobilization fee of N200,000 to go and arrest her attacker.