13 yr old boy with missing intestine dies in LASUTH
1 min read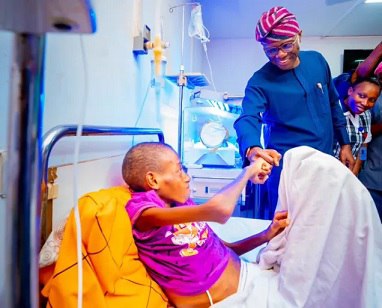 Master Adebola Akin-Bright, whose small intestine allegedly went missing after treatment at the Lagos State University Teaching Hospital—LASUTH, and a private hospital, Obitoks Medical Centre, has kicked the bucket.
Family sources disclosed that 13 year old Adebola developed complications on Tuesday evening, September 19 and was rushed to the intensive care unit of the Lagos State University Teaching Hospital where he was pronounced dead.
The Lagos State House of Assembly had earlier on Tuesday called on Governor Babajide Sanwo-Olu to direct the Ministry of Health to release funds for the overseas treatment of Adebola.
Adebola's plight came to light after his mum went on social media to appeal to the governor to investigate the mysterious disappearance of her son's intestine.
After her video went viral, the governor paid Adebola a visit on his hospital bed and pledged to ensure that her son's health is restored.